Baby'S Day In Nature
Now that fall is upon us, it's a great time to enjoy the great outdoors with your baby. Camping can be a fun experience for the whole family – as long as you are prepared!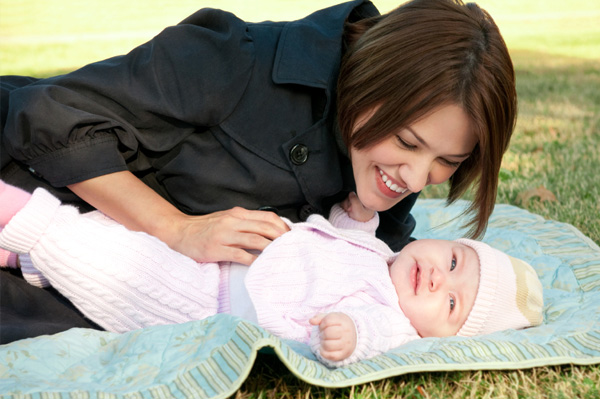 Pack in excess
Baby's first camping trip is not the time to pack sparingly. You can work on that for future trips! For now, don't leave home without everything but the kitchen sink. Just kidding, but you'll want to make sure you have a little extra of the things you might need… just in case.
You know the drill on the dailies: diapers, plenty of wipes, bottles and burp cloths. But you'll also want to bring plenty of changes of clothes, socks, sweaters/pants and even booties. Plan on baby getting dirty and possibly needing several changes of clothes per day.
Safety and comfort first
If you're camping in a tent, bring a portable sleeper like The First Years Close and Secure Breathable Baby Sleeper for baby which folds up for travel and even has a small nightlight up by baby's head. You can tuck this between your sleeping bag and your partner's ensuring baby is snuggled close yet still safe.
First aid kit
Be prepared for anything from nicks and scraps to bites and stings with a baby-intended first aid kit. Don't forget basics like sunscreen, chapstick and lotion as well.
Backpack style carrier
Rustic campsites may not be stroller friendly, so bring a backpack style carrier that is heavy duty enough for taking baby on hikes through the forest. The Kelty Transit 3.0 Child Carrier is great for any terrain and even has a cover to protect baby from the elements.
Entertainment
Bring a bagful of baby's toys as well as lots of books that you can read to him by the campfire. Pack an outdoor waterproof blanket like this one from One Step Ahead that has a comfort fill in it and folds into a small tote. Spread it out and let baby to enjoy nature from his level.
More fun with baby
Baby's first autumn
What to stock in your first aid kit for baby
Make tummy time fun for baby