Celebrate The Fall Season With Baby
In some parts of the country, summer is still alive and well. But fall is fast approaching -- so get baby ready for some seasonal fun!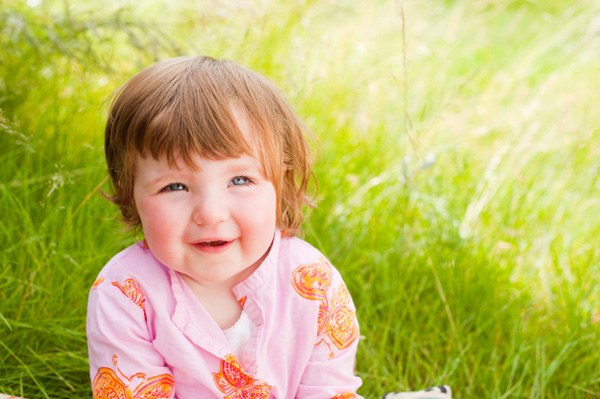 Take baby for walks
Buckle baby into the stroller or strap him into his carrier and enjoy a walk around your local park or neighborhood. This is a great time for baby (and you!) to enjoy the nice weather. Remember that the sun is still very strong, so protect baby's head with a hat and apply sunscreen.
Rake those leaves
Babies love discovering new textures. When you're raking up the leaves, form a small pile for baby to play in and explore. She will love to crunch the leaves in her hands and under her feet. Let her play in the soft grass as well.
Plant a garden
Want to commemorate baby's first autumn with a gift that keeps on giving? Plant a garden full of seasonal vegetables, herbs or flowers and let baby help you get down and dirty in the soil.
Pick something fresh
Find a U-pick farm in your area and go select your own fresh, seasonal fruit and veggies that you can puree into the finest food for baby. Apples, pears, plums, blueberries, blackberries, French beans, carrots and new potatoes are all in season now. If you can't find a U-pick farm in your area, check out a local farmers' market.
Take baby to a pumpkin patch
'Tis the season for visiting a pumpkin patch, too! This is a perfect opportunity for lots of pictures with baby snuggled up among pumpkins big and small. Many patches offer more than just pumpkin picking! Take baby through a corn or haystack maze, on a horse-drawn hayride and sip apple cider to really get into the spirit of the autumn season.
Halloween costumes
Halloween is just around the corner, and it's never too early (if you ask us!) to start shopping for darling costumes for your baby's first Halloween. Whether or not you decide to take baby out trick or treating, it's still so fun to dress her up for the occasion.
More on baby's firsts
Preserve baby's first prints
DIY Halloween costume ideas for babies and toddlers
Months 1-3: Common milestones