Phones To Dolls To Dump Trucks
One-year-olds are pretty easy to shop for. But what types of gifts are really suited for their unique stage of development?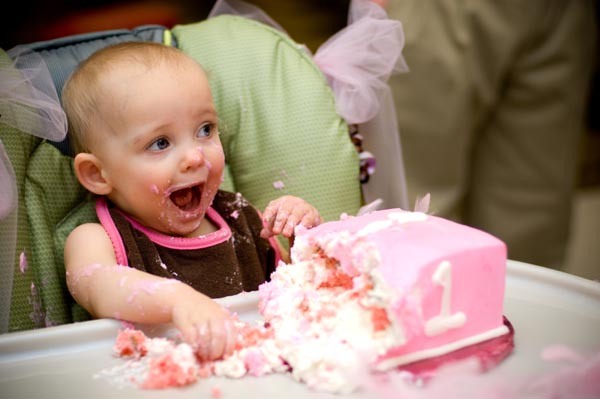 A baby who is looking forward to his first birthday is on the brink of developing tons of new skills and ways to play. Here are some of the best types of toys to get your little one for his big day.
Role-playing toys
Babies learn by imitation, and role-playing toys will fit right in to their natural development of social skills. Play telephones are almost always a huge hit with one-year-olds -- either a modern "cell" phone or the old fashioned corded classic. Another idea would be housekeeping-type toys, such as toy vacuums. And baby dolls -- for both boys and girls -- along with accessories such as baby beds and strollers will last for years.
Gross motor skill toys
For larger indoor areas, or your own backyard, consider getting things like large balls, tunnels to crawl through, play tents and even a small backyard "playground" that can grow with him. Push and pull toys are also popular with this age set -- once he begins walking, he'll love these even more.
Put in, dump out
Oh, how toddlers love to dump things out. One of my favorite types of gifts for this age are those that come with pieces that you can put in and dump out -- over and over again. It can be a soft toy set or something made of firmer stuff like a toy dump truck and big blocks.
Puzzles
No, puzzles aren't too much for a one-year-old -- but make sure you buy the simplest one you can find. Puzzles with big knobs that can be easily grasped are the best, and only buy ones that have two or three pieces max.
One-year-olds are super easy to please, but with these ideas in mind, you're sure to get your little one the perfect birthday gift.
More on first birthdays
Healthier first birthday cake ideas
5 First birthday picture ideas
First birthday party food