Second Time Around
You've been down this road before -- so it should be a piece of cake, right? There are, however, a few surprises that your second pregnancy has in store for you.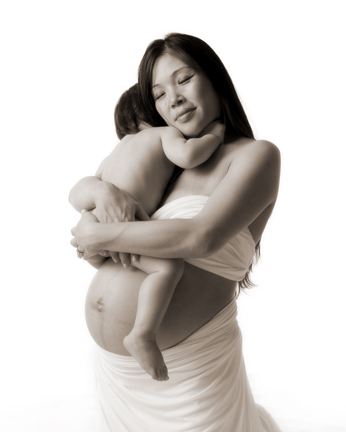 Your second pregnancy may be just like your first, but it also may be an entirely different experience. Here are a few things that may be different your second time around.
Your feet
If you noticed an increase in shoe size last time, you will likely not notice it this time -- good news for your shoe collection! Most moms report that their shoe size bumps up about a half of a size during their first pregnancy, but this doesn't occur each time, which is a good thing -- especially for those of us who have four kids.
Earlier bump
Did it seem to take forever before you showed with your first pregnancy? No worries this time, mama -- you will likely show earlier with your second pregnancy and may be even bigger by the time it's all said and done.
Earlier movements
One of my favorite pregnancy experiences is fetal movement. And due to relaxed muscles and knowing what it feels like, second-time moms often feel fetal movement earlier.
More aches and pains
Second (and subsequent) pregnancies often bring about more aches and pains, particularly the further along in the pregnancy you are. Since your body has been there, done that, you will likely stretch even further as your baby grows, which can make your hips, back and skin ache like crazy.
Earlier delivery
Not true in every case of course, but if your baby was born past your due date the first time, this baby may make an earlier entrance. This was not true with us -- my first baby arrived three days before his due date and my second arrived five days past. The due date is an estimate, after all.
Easier delivery
Often, second vaginal births are easier and faster -- both the labor as well as pushing. A huge bonus, in my book -- my second vaginal delivery took half the time as my first, although my third took twice as long as the second!
More on pregnancy
Preparing your first child for the birth of your second
Should you have a baby shower for the second baby?
Oopsie, baby! Coping with an unexpected pregnancy