Cut Costs On Baby's Gear
Between the nursery furnishings, high chair, strollers and car seats, all baby's gear can really add up. Check out these easy ways to save on baby's essential equipment.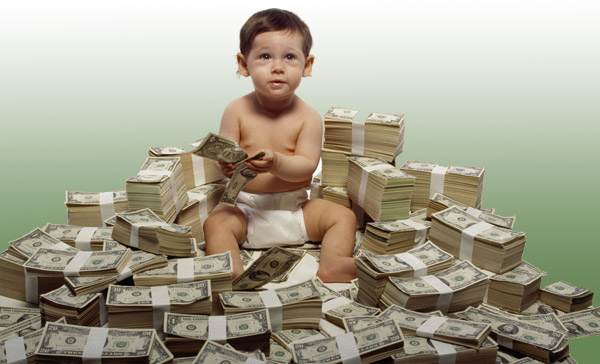 Stock up during sales
When you notice a sale at a baby furnishing/equipment store, get what you need while it's at a discounted price.
Go vintage
Your baby's nursery furniture doesn't have to be matchy-matchy. Check out vintage or antique shops as well as thrift stores for unique inexpensive pieces you can repaint, refurbish or renew for baby's room.
Second hand steals
Scour local garage sales, discount kids' resale stores and sites like Craig's List for deals on deals on things like baby stroller, cribs, and changing tables. Always check the model number to see if there have been any recalls. Generally kids' resale stores won't sell a model that has been recalled, but do your own research to make sure.
Pare down
New parents tend to buy every possible thing they might need for baby… but don't actually end up using a lot of the items. Fight the urge to buy everything you imagine baby might need when he arrives. Buy the basics (car seat, changing table, etc.) but wait on other things.
Play the waiting game
In an effort to save money, consider waiting to purchase a crib until you figure out baby's sleeping arrangements. Perhaps you'll keep him in your room in a bassinet for the first few months of his life in which case you may not need to purchase a crib until a few months down the road. If you decide to co-sleep you can forego a crib all together, which will save you hundreds.
Seek hand-me-downs
If you have family members, friends or neighbors with older kids, check to see if they'd be willing to lend you a few of their baby items that are in storage or collecting cobwebs in the garage.
More on baby gear
How to buy a crib
Does your baby need a crib

10 Ways to save money on baby