Focus On Second Hand Baby Gear
The Juvenile Products Manufacturers Association has again sponsored September as Baby Safety Month. This year, the focus is on second hand baby gear. Read on to learn more.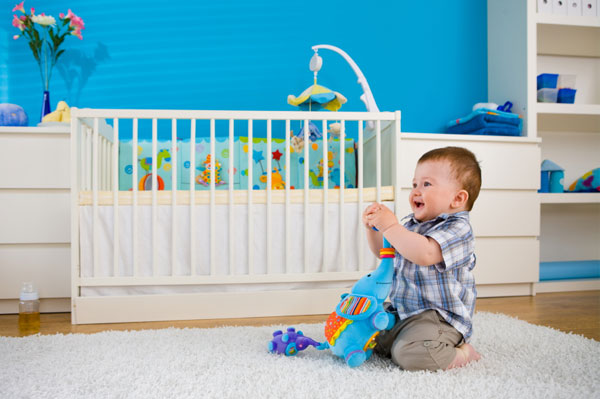 September is Baby Safety Month -- annually sponsored by the Juvenile Products Manufacturers Association. This year's theme is, "Take a Second Look at Second Hand Baby Gear." Here are some tips on how to safely shop for baby items, and what makes a good hand-me-down.
Cribs and car seats
The biggest purchases you make are the most important ones -- your baby's crib is the only place you will leave her unsupervised for hours, and her car seat can save her life in an accident. It's no surprise that these two items must pass rigorous industry safety standards, and those standards change on a regular basis.
Buying a crib or a car seat may seem like a good idea if you're trying to make your budget stretch, but these are two items that you should buy brand new. Save your money for these big-ticket items or put them on your registry -- maybe a generous relative would love to buy a car seat for you, or your friends might want to pool their money together to get you a crib.
Crib mattresses and breast pump accessories are two other things you'd be better off buying new for sanitary reasons.
Good for second hand
There are plenty of things you can feel good about accepting from friends or relatives second hand, or searching on your own at garage sales or thrift stores -- baby books, baby clothes, maternity clothes, like-new toys that can be easily cleaned are just a few things.
Check out recalled baby items before you go shopping -- recalls happen often on all sorts of baby gear, and some serious injuries and even deaths have been reported.
You can build a nursery on a budget, but keep in mind that a few things should always be bought new.
More on baby gear
Baby gear for active parents
Check recalled baby gear while on the go
How to save thousands on baby gear