Baby'S First Pictures: Like. Comment. Share.
When you become a parent, there is nothing more you want to do than share than your baby's first (and second and millionth) picture with… well, everyone. But take caution when sharing your baby's pictures on social media sites.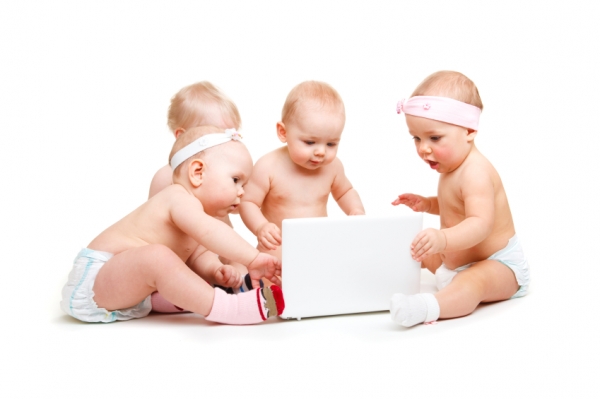 Social media sites
Social media sites like Twitter and Facebook are a great way to share baby's first photos with your family and friends all over the world… but it can also be a way to overexpose your child to others you don't know.
If you have a ton of unknown followers or business associates that you don't necessarily want to bombard with personal photos, create a private group page that only your nearest and dearest can access to post your baby's pictures and updates. Before you begin posting, go through your list of friends or followers to weed out any iffy ones that you don't necessarily know or want to share your personal photos with.
Use photo sites
Photo sites like Shutterfly or Walgreens offers the privacy of entering a user name and password or you can personally email the link to your "albums" so you know who is exactly who is viewing your baby's photos.
Never over-share
If you are publicly sharing photos on a social media site, don't give details like where you live, if you're going out of town or too many personal details. While social media sites can be a fun way to share exciting news about your life and your new arrival, they can also be a dangerous place if you share too many details with too many random strangers.
Better safe than sorry
If you have concerns about posting baby's picture on a social media site for out of town family and friends, simply email them some shots or make a special album of baby's first milestones and send it to your family members that live far away.
Create a personal blog
Create your own free blog from a site like WordPress which has privacy settings and the ability to invite select viewers to your site to check out baby's photos.
More on baby's first photos
5 First birthday pictures ideas

25 precious poses of your baby for your scrapbook

Tips for taking quality pictures of your children