Share Parenting Responsibilities Like A Pro
Now that many moms and dads both work full-time jobs, the job of caring for a new baby is equally as much the father's duty as the mother's. If you and your man both work, check out these tips for splitting up your parenting duties so everyone wins.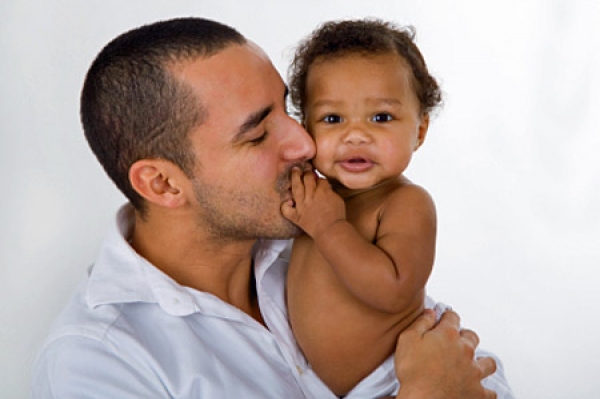 Plan ahead
Even before baby arrives, make a list of chores – everything from grocery shopping and doing the laundry to changing diapers and feeding baby. Determine who will handle which roles. Of course you can always switch it up for baby's needs but having a defined role will help each of you stay on track of who's doing what. For example, if you always have a late meeting on Wednesdays, make sure your man is on pick-up duty from daycare.
Teamwork
Designate some time on the weekend to tackling chores together with baby in tow. Cruising the farmer's market for fresh produce with baby in the stroller is a great family activity and you can get your shopping done, too. While baby naps, do laundry and take advantage of the silence to catch up with your man as you fold towels.
Carve out one-on-one time with baby
Each of you should have an opportunity to have an equal amount of quality time with baby one-on-one. Take turns doing baby's nightly bath, reading to him, playing with him during tummy time or simply snuggling up together. Creating an equally strong bond between baby and mom and baby and dad is important when the parents are equally sharing the parenting responsibilities.
Enlist a service
Sometimes it's impossible to get it all done yourself. There are some awesomely convenient options to help you save (or gain!) time such as grocery shopping online and having your items delivered to your door, dropping your clothes at the dry cleaners or hiring a handy man to fix that broken cabinet door instead of trying to find the time to do it yourselves. Use the time you've gained to enjoy a family day at the park.
More on working parents
Get a grip on going back to work
What you need to know to raise a happy baby

Discussing your parenting style