What To Pack, How To Prepare
Planning a mini-vacation or another trip that will require you to stay somewhere overnight with your baby? Here are a few tips on what to pack and how to prepare for your new home away from home.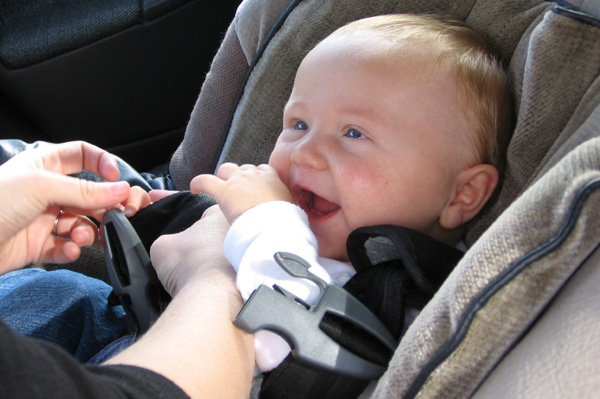 Taking a trip out of town is much different now that you have a baby in tow. You not only have to pack for yourself and your partner, but a little person who may or may not totally ruin one (or several) outfits each day. Here are some guidelines on what you may need on your journey.
Clothing
Take at least two extra outfits over what you think you'll need. And then think about packing an extra. You never know when an inopportune diaper blowout will happen and you definitely don't want to try to track down baby clothes in a new place.
Diapers
Extra diapers -- bring them. No matter if you use cloth or disposable, pack more than you think you will ever need. If you don't, your baby will go on a pooping spree and you will wish you had packed more.
Milk and food
If your baby is breastfed, you thankfully don't need to pack any milk, but make sure you have nursing pads for yourself if you're prone to leaks. If your baby is on bottles, pack extra formula. And if your baby is on solid food, be sure to pack up plenty for her to eat, and add a little extra to your stash. You may or may not be able to make excellent food choices while you're on the go, so having fruits and vegetables at the ready will not only be convenient but good for your little one.
Security items
Does your baby have a favorite stuffed animal, pacifier or blanket? Pack them! If you don't have room in your bag, make room. It will make your night go so much easier if you've brought a little bit of home with you.
Basically, bring what you think you'll need, but bring extra, because if you don't, you will likely really wish you had.
More on travel
What a trip! Air travel with an infant
5 tips for safe travel while pregnant
Top 10 baby travel tips