Bye, Bye Baby!
Once your all-too-short maternity leave has come to a close, you may have mixed feelings about going back to work and leaving your little one behind in the care of someone other than M.O.M. The Hatch offers these tips to prepare yourself -- and your baby -- for going to back to work.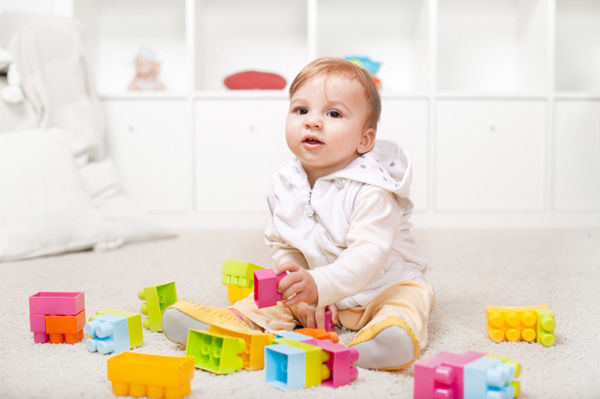 Find someone you trust
Whether you are leaving your child with a nanny or putting him in daycare, make sure you feel 100 percent comfortable with the person you've entrusted with your child. A mother's instincts are very powerful – trust them. Finding someone you truly trust your child with will make it easier for you to transition back to work.
Get baby comfortable
Before you head back to work, make sure you introduce baby to his new caretaker. If possible, make sure he has some time to spend in his new surroundings with you, at first, and then without you. Pay attention to his reactions to his new caregiver. Of course, he may resist at first but once he comes around, he should be happy with his nanny.
Prepare yourself and baby
If you're going to be spending a full day away from baby, you'll need to prepare some items for baby as well as yourself. Pack a fully loaded diaper back with plenty of extra milk, diapers, wipes, pacifiers, blankies and extra change of clothes for baby.
You'll also need to make sure you have the provisions you need for a day away from baby, nursing moms. Pack some nursing pads, don't forget your pump and a cooler to store your pumped milk from the day. Before heading back to work, check with your boss to ensure you'll have a private area to pump a few times a day.
Check in
Never feel bad about calling to check in on your baby. The caregiver should appreciate how much you love and miss your little one and your baby will delight in hearing your voice while you're away.
Find a balance
If working a full schedule and balancing time with baby, speak with your boss about telecommuting, an abbreviated schedule or additional time off for doctor visits, baby's sick days, etc.
More on back to work
Breastfeeding tips for working moms
Mother's guilt: When you want to return to work
Supporting mom when she returns to work