From Pics To Other Tips
Your pregnancy may just be beginning, but here are some fun -- and sometimes essential -- things you can do before your bump pops out.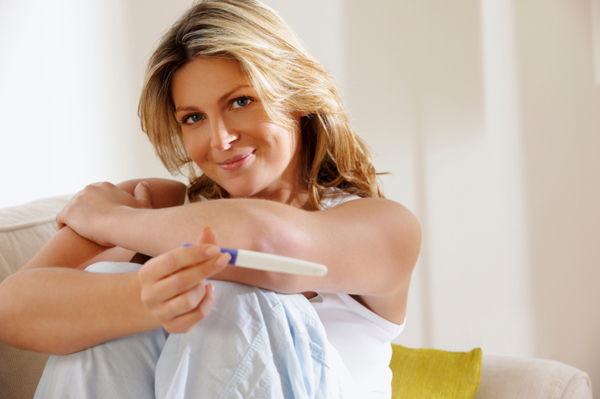 Your memories start with your first positive pregnancy test, so even if you're not spilling the beans to friends and family just yet, here are a few things that you can do in the early weeks of your pregnancy to keep your memories fresh and to keep yourself healthy and comfortable.
Start a journal
Start writing -- it can be an actual journal you keep in your desk (buy some awesome pens!), or an online blog. Start with your conception journey if you wish, then start keeping track of your thoughts, feelings and plans. Jot down baby names, or think about what type of birth you are hoping for.
Get comfy
You probably don't have a need for maternity wear at 5 weeks, but if you're like a lot of pregnant moms, you may have a little bloating or discomfort. Get a few pairs of yoga pants for around the house and even at work paired with a long top and a belt. You will be much more comfortable.
Take pictures
Get in the habit of taking belly photos early on. For starters, you'll love looking back to see how tiny your belly was in the beginning, and it can be fun to watch the changes that take place even in the first few months.
Take a load off
Rest as often as you can, while you can. Keep your feet up, take a warm bath, and nap like naps are going out of business. You may not feel like you need the extra rest but your body is hard at work and you will feel better in the long run.
Start thinking about names
Sure, your baby won't be born for 7 or 8 months, but thinking about baby names is a very fun way to pass the time in the early days. Now is a good time to find out if the name you've harbored since childhood is on your partner's "never-use-this-name" list.
Research
Start researching now. There are a lot of decisions you will be making in the months ahead and it's a good idea to already have the info at the ready. Circumcision, breast vs. bottle feeding, co-sleeping, immunizations, car seats, pediatricians ... the list goes on.
Early pregnancy can be stressful, uncomfortable or downright horrible, but these few tips may help lift your spirits.
More on the first trimester
How to survive the first trimester
What to eat your first trimester
First trimester fetal development