Start Swimming With Baby
When you should introduce baby to the swimming pool is really your choice. But you should take some safety precautions before diving into this decision.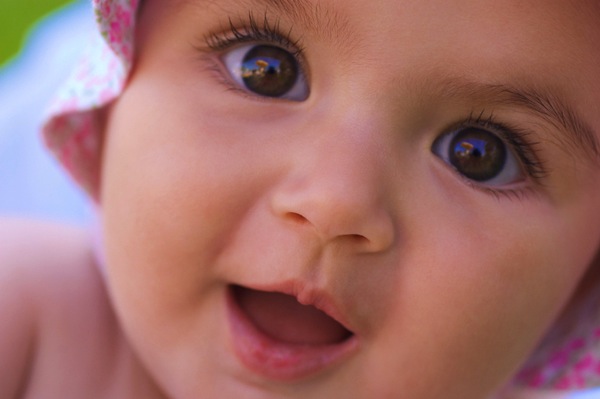 Wait until you are ready
Keep in mind that after you give birth, your doctor will probably advise you to stay out of the bath and swimming pool for at least a few weeks. Be sure to follow his instructions for your own health.
Prep baby for pool time
Before bringing baby into the water, slip him into a swim diaper and swim gear. Don't forget a hat and sunglasses and try to keep him out of direct sunlight. Baby's skin is super sensitive, so check with your doctor or pediatrician about sun protection for baby's young skin.
Take it slow
Consider the fact that a giant pool of water may be very intimidating to a tiny baby. Before dunking him in, dip his toes in and see how he reacts. Keep a firm grip on baby at all times and keep him close to your body so he feels secure.
Make it fun
Smile at baby in the pool and gently bounce him up and down in the water (in your arms). If he greatly resists, cut your swim session short and try again another day.
Keep it short
Limit your time with baby in the pool to about 20 minutes per session. You'll want to ensure baby is not in the sun for too long and remember that even short sessions of a new experience can be exhausting for a new baby.
Sign up for classes
Baby swim classes are all about water safety and simply getting baby comfortable in the pool. Check out some local mom and baby swim classes -- they usually start when baby is about six months old.
After swim time
After you've had some fun and safe swim time, rinse baby off in warm bath water as chlorinated water may irritate or dry out baby's sensitive skin. Then wrap him up in a thick dry towel. Once dry, apply baby lotion to his skin.
More on water safety for mom and baby
The leading cause of death for young children
Secrets from the swimming teacher
Swimming pool safety for pregnant women