Is It Twice As Nice?
Your baby may only be 6 months old, but you've always wanted your children close together. Here are a few things to consider before diving back into trying to conceive.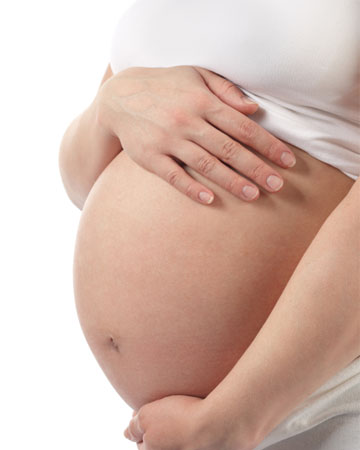 Back-to-back babies -- are you game? You may come from a big family or just want your little one to have a playmate sooner rather than later. What do you need to think about before adding another member to your family?
Make healthy changes now
You may already be eating optimally, especially if you're breastfeeding, but if you aren't, get back on track before you get pregnant. Choose local, organic produce if you can and avoid processed foods as much as possible. Get back started on your prenatal vitamin and keep your fluid intake high.
Track your cycles
Pregnancy and childbirth can get your menstrual cycles all out of whack -- especially if you're nursing. Some mothers report that their period doesn't come back until they wean, but even if you start back within a few months it may be a different length than you're used to. You may want to chart your basal body temperature or use ovulation predictor kits if you have no idea when you're going to ovulate.
Take it easy
It can take a perfectly healthy couple six months to a full year to get pregnant, so try not to stress if it doesn't happen right away. I know -- easier said than done, but if you can, try to enjoy your time with your little one while squeezing in some baby-making couple time.
Chat it up
Spend time talking to friends and family who have closely-spaced children to see what life is like from the trenches. If you don't know anyone in real life, seek out connections on internet message boards or Facebook groups.
Get organized
Even before you conceive, brainstorm with your partner about how having another child will impact your home and finances. Make tentative plans to turn the study into a nursery, and think about how you'll deal with being in the hospital when your new baby is born.
With these few tips in mind, you will be better prepared to start adding baby number two to your family. Are you ready?
More on trying to concieve
How to keep sex exciting when trying to conceive
TTC ABCs: Preconception acronyms
Little swimmers: Tips for trying to conceive