Parents Barely Missed Being There
A British couple barely missed being there to see their Jessica Ennis win the gold in the heptathlon -- instead, they bestowed her name upon their newborn.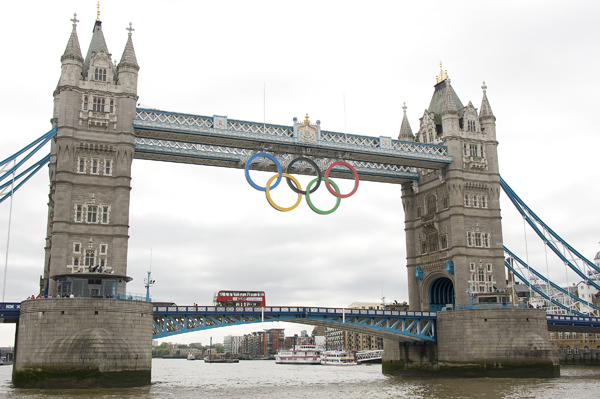 Henry and Emily Lee had tickets to see Jessica Ennis compete in the heptathlon in London -- an event they'd been looking forward to for a very long time, as they were excited to see a fellow Brit go for the gold. Their baby, however, had other plans -- Emily's water broke that morning and they were unable to attend.
Making the best of it
Of course, they were extremely excited to welcome their little one, and even though they missed being there in person, they were able to settle down shortly after her birth and watch Jessica win the gold on television.
To commemorate the moment, they named their little girl Beatrice Jessica Lee to honor the gold-toting homeland Olympian. "They may not have made it to the Olympics, but they have a little part of the Olympics to treasure forever," said Emily's sister, Claire Croxall.
They had given their tickets to friends, who then brought the stubs and a program back to the happy mom and dad. They will be framed for little Beatrice Jessica.
Would you?
If you were 9 months pregnant and likely to go into labor at any moment, would you even consider going to an event like this? A sporting event, a concert or even an out-of-town trip? Near the end of my pregnancies, I pretty much stayed home. I know not everyone is a homebody, and everyone's priorities are different, but for simplicity's sake it seemed a bit risky to plan to attend when giving birth was a possibility.
Fortunately, her water broke early enough that day that they could gift the tickets to good friends and they didn't have to somehow try to exit a crowded stadium while mom was in labor or with a giant wet spot on her bottom. But I can't imagine how awkward it would be to try to deal with labor while walking to your far-off car or public transport.
Images courtesy WENN.com
More on baby names
Trendy Welsh baby names
Top 100 baby names 2011 for boys and girls
Perfect baby names for your last name