Weekend Event Raises Breastfeeding Awareness
The numbers are in -- 8,862 children were breastfed during this weekend's Big Latch On, an event organized to help raise breastfeeding awareness. The numbers practically dwarf last year's totals. Read on to learn more about the Big Latch On.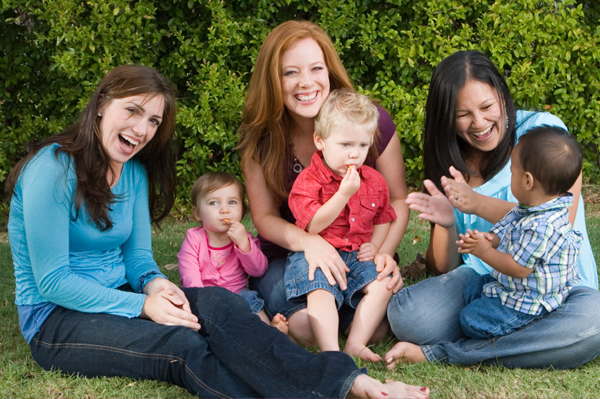 The Big Latch On is a worldwide event that was started in New Zealand in 2005 as part of World Breastfeeding Week. It has grown every year, with 2012 the biggest yet, reaching 23 countries with 626 registered locations around the globe taking part.
Record-breaking turnout
This year, on Friday, Aug. 3 and Saturday, Aug. 4 at 10:30 a.m. each day mothers and their children gathered together and breastfed for one minute simultaneously. This year's total far outpaced 2011, when 5,687 children were breastfed by their moms.
"Numbers really are only a small part of the story though," said Joanne Edwards, global coordinator. "This event is held to develop the support of local communities for families. I know many friendships were formed this morning and all those who were involved had lots of fun. It is really important that we continue to make breastfeeding in public a normal and supported part of having a child."
My participation
I participated in the Big Latch On at our local group and was so happy to be a part of it. I am breastfeeding a 2 ½-year-old girl and this was probably my last chance to get out there and be counted in an event like this -- she's probably our last little one and I anticipate that by this time next year she'll have given up nursing.
I only wish I had ventured out to more events like this. I often revolve in my own tight circle of family and friends and it's uplifting to know that there are lots of other moms out there like me, even in this small city I reside in.
Tell us
Did you take part in the Big Latch On?
More on breastfeeding
August is National Breastfeeding Month
New AAP breastfeeding recommendations
Breastfeeding benefits both mother and child