How To Pick A Doctor For Your Baby
Your pediatrician will be with you from the first moments of baby's life through her teen years, so choose wisely! Check out some tips for choosing a pediatrician who is right for you and your baby.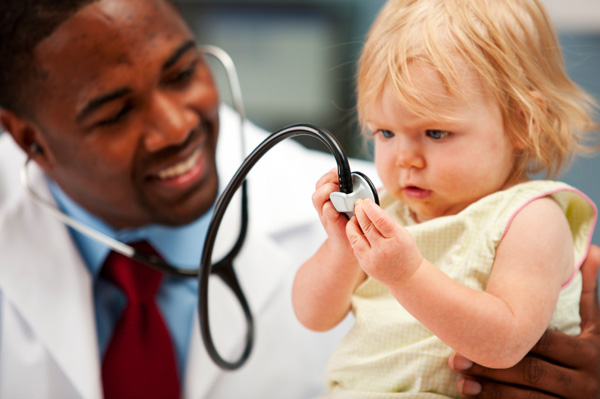 Ask your friends
Can you think of a better reference than your other mom friends? Check with your inner circle about their pediatricians. Are they happy with him? Are they comfortable asking her anything? Do they trust him completely?
Do your homework
After you narrow down your choices to three or four, do a simple background check on the doctors you're considering interviewing. Contact the Federation of State Medical Boards to check out peer reviews on the pediatricians you're considering as well as if there are any disciplinary actions against them.
Interview candidates
Contact the doctors' offices to schedule a brief interview with the pediatricians you are considering. Ask them questions and most importantly, make sure you trust your instincts. You will probably get a really good feeling about one of the candidates and just know that he's the right pediatrician for your baby.
Location, location, location
When your child has a fever of 102 or has broken out in a scary rash, time is of the essence. You'll want to make sure your pediatrician's office is close to your home so you can get there ASAP.
Your beliefs align with his?
Do you want to spread out your child's shot schedule or skip some altogether? Before committing to a pediatrician, tell him your beliefs, ask his advice and see if you can come together on a plan. If he is pro-shot and you're not, you may want to keep looking for a pediatrician who supports your desires when it comes to medical care for your baby.
Trust and comfort
As a new mom you may have a zillion questions for your pediatrician. You'll want to make sure you feel comfortable asking anything - no matter how big or small. You'll also want to make sure that you trust the responses to your questions you receive from your baby's doctor.
More on baby's pediatrician
Interviewing doctors and pediatricians
Smoother pediatrician appointments

The Portable Pediatrician iPhone app by Dr. Sears