Pack A Just-In-Case Bag
I have learned the hard way that there are certain things you should never leave the house without once you become a parent. Check out these essentials to pack in a just-in-case bag to keep in your car whether you are going on a quick grocery store run or a longer outing.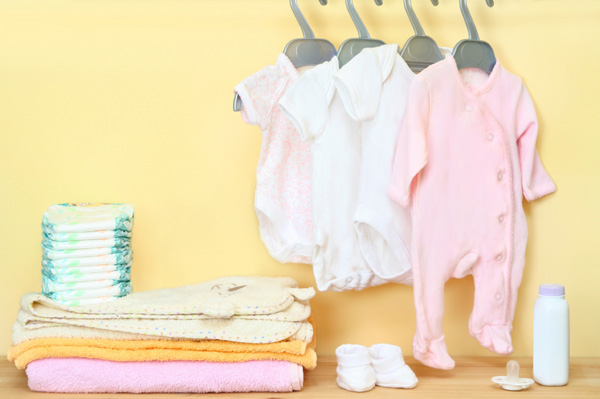 Extra change of clothes
Include an entire outfit for baby (including a light sweater or jacket) as well as socks and a hat. Don't forget to pack an extra outfit for you as well in case of a major blowout or spill that leaves you soaked, too
Towel and burp cloths
An extra towel can be used for a blanket during an impromptu picnic, as a diaper changer, to cover car seat in case the sun is shining really bright or even as a makeshift nursing cover. In my opinion, there are never enough burp cloths, so it's great to have extras on hand to use for anything!
Wipes and diapers
Don't get caught without extra diapers or wipes! Pack a few night diapers in this bag as well in case you have an unexpected overnighter at Grandma and Grandpa's.
Pacifier/small baby toys
If your baby is reliant on a paci, you never want to get stuck without one – especially during transit or if you are planning on trying to get baby down for a nap while you are out and about. Keep a clean one (or two) in your emergency bag along with a few small rattle toys or musical ones that baby can use to entertain himself during travel or if you are at a restaurant or visiting a friend.
Small first aid kit
Include a few essentials in your emergency kit like bandages, gauze, first aid ointment, baby Tylenol and Orajel. Add items like lotion, sunscreen and diaper ointment in there, too!
Food and drink
Pack an extra bottle, individually servings of formula, water bottles and snacks like raisins or dry cereal in case baby gets hungry on the road. Don't leave perishable food in the car and rotate out old snacks if they've been in the car too long.
Baby's favorite things
Bring along baby's lovey or favorite blankie to calm him during a fussy period. But don't leave this behind in the just-in-case bag!
More on essentials for baby
Diaper bag essentials
Why you can never have enough burp cloths

Innovative new products for your pregnancy or baby