Cost Of Legal Battles Too Much
Your Baby Can Read has announced that they are going out of business due to the number of legal battles the company has been forced to endure because of claims of false advertisement. How do you feel about the "genius baby" industry?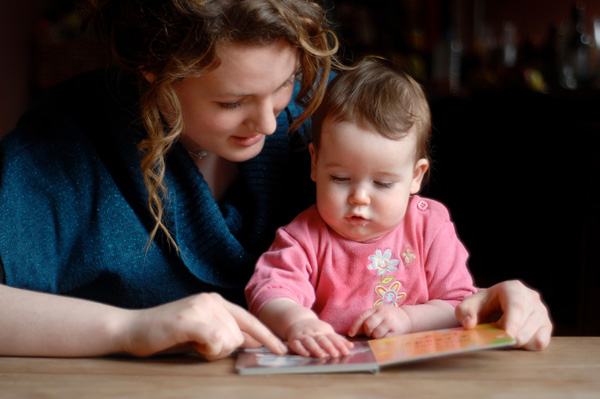 Your Baby Can Read, a program that consists of a collection of flash cards, DVDs and books, was developed in the 1990s by Dr. Robert Titzer, whose Ph.D is in human performance. Advertising extensively on television, as well as YouTube and its own website, the program claims that infants as young as 3 months old can learn to read, and that the window of opportunity for learning to read is well before a child goes to school.
Oh really?
Your Baby Can Read announced their closure on their website with a simple statement. "Regretfully, the cost of fighting recent legal issues has left us with no option but to cease business operations," the site stated. "While we deny any wrongdoing, and strongly believe in our products, the fight has drained our resources to the point where we can no longer continue operating."
The Boston-area Campaign for a Commercial-Free Childhood filed a complaint with the Federal Trade Commission last year, stating that the company's claims that babies and toddlers can learn to read were false and misleading. Susan Linn, director of the campaign, hopes that even though the company is no more, that the FTC will continue on and investigate. "[T]aking action will deter other companies from making deceptive claims about the educational value of screen media for babies," she explained.
TV time
Not only are the claims for baby reading questionable, but the program urged parents to let their little ones watch the DVD a couple of times a day. The American Academy of Pediatrics cautions parents against letting children under 2 years of age watch television at all. Your Baby Can Read is not alone in marketing television to little ones or falling out of favor with Susan Linn. Baby Einstein, in 2009, voluntarily offered refunds to parents who felt that they had misrepresented the effects and benefits of their DVDs and other products.
Tell US
What do you think about Your Baby Can Read? Or television for babies and toddlers?
More on books
Must-have children's books
Why even babies love books
Books for tiny tree huggers