Stroller Strangulation And Choking Dangers
Peg Perego recently issued a recall due to strangulation and choking hazards. Read on to see if your stroller is included in the recall and what to do now.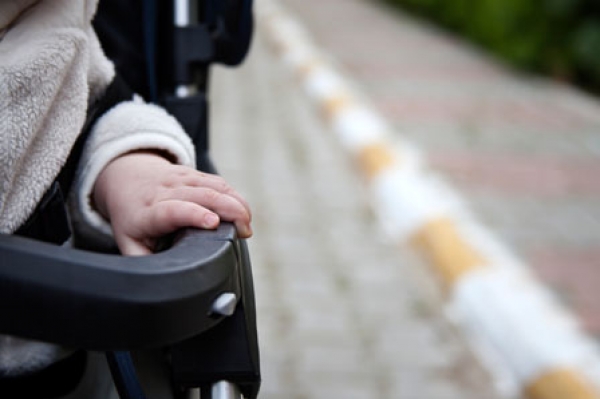 Pliko-P3 and Venezia strollers
Peg Perego recalled 223,000 strollers manufactured between January 2004 and September 2007. The recalled Venezia and Pliko-P3 models were made before the industry standards in 2008 required that the leg openings be larger to prevent children from getting trapped and strangled.
The strollers with a singular cup holder have been recalled, not the ones with two cup holders or with the bumper bar in front. To ensure you do not have a model that has been recalled, check the model number printed on a white label. On the Pliko-P3 model, the model number is on the back of the stroller seat. On the Venezia stroller, the label is on the stroller's footboard. These strollers were sold between January 2004 to September 2010 at retailers nationwide.
Check your stroller for the following recalled model numbers:
Pliko-P3 Stroller Model Numbers
IPFR28US34
IPPF28NA32 
IPFT28NA63
IPPF28NA57
IPFT28NA64 
IPPF28NA65
IPP328MU10 
IPPF28NA66 
IPP328MU09
IPPF28NA67
IPP328US09
IPPF28NA68
IPP328US10
IPPO28US32
IPP329US10 
IPPO28US34
IPPA28US32
IPPO28US62
IPPA28US33
IPPO28US69
IPPA28US34 
IPPO28US70
IPPD28NA34 
IPPO28US71
Venezia Stroller Model Numbers
IPVA13MU09
IPVA13MU10
IPVA13US09
IPVA13US10
IPVA13US32
IPVA13US34
IPVC13NA32
IPVC13NA34
Voluntary recall
Peg Perego issued the voluntary recall due to one death and an injury as a result of using the product. Sadly, a four-month-old baby died when his head got trapped between the stroller's seat and tray. A seven-month-old baby was spared the same fate but did suffer injury as a result of that same type of strangulation.
Stop using this product
If you have a stroller with any of the aforementioned model numbers, cease usage of the stroller right away. Contact Peg Perego to obtain a free repair kit.
Contact Peg Perego USA at (888) 734-6020 or online at PegPergoUSA.
More on strollers
Coming soon: The Britax B-Agile double stroller

How to pick the right stroller for you
The safe nursery: Choosing a safe stroller or baby carriage