Yes, If You Go To This Bar
In efforts to reduce fetal exposure to alcohol, an upscale bar in Minnesota has installed a pregnancy test dispenser in the restroom. Read on and decide if you think this is a good idea.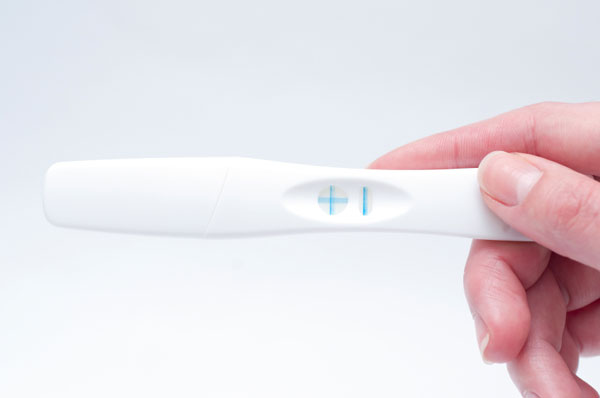 You're used to dispensers in public restrooms -- maxi pads, tampons and, in some establishments, condoms. Now, if you're visiting Pub 500 in southern Minnesota, you will find a pregnancy test dispenser in the ladies' room.
The idea
Regular patron, Jody Allen Crowe, came up with the idea and proposed it to the establishment's owner, Tom Fredrik. Crowe is an expert in fetal alcohol syndrome and its multitude of negative effects on a developing baby, and Fredrik instantly warmed to the idea and installed the $1000 machine as soon as he could.
With a credit card, potential mothers-to-be can purchase a pregnancy test for $3 in the relative privacy of a restroom and take the test right there. The hope is that this will reduce the number of women who drink while pregnant.
The benefits
All profits from the machine will go to Crowe's non-profit charity, Healthy Brains for Children, which aims to raise awareness of the effects of prenatal exposure to alcohol. The government recently shared that 1 in 13 women report drinking at least some alcohol while pregnant
"Nature has provided a grace period," says Crowe's website, Healthy Brains for Children. "If a mother knows she is pregnant by her 18th day of the pregnancy and stops drinking alcohol from that time on, the growing fetus will not have any damage from prenatal exposure to alcohol. By placing pregnancy test dispensers in the women's bathrooms in bars, gas stations, hotels, restaurants, fitness centers, etc., women will have a constant reminder to think before they take a drink of alcohol."
Crowe hopes that the idea will catch on and more businesses will embrace the idea of a pregnancy test dispenser in public restrooms. It also saves women the hassle and potential embarrassment of buying pregnancy tests at their local drug stores or markets.
More on pregnancy tests
Days in waiting: The wait to take a pregnancy test
Pregnancy tests: The mystery of evaporation lines -- explained!
Another reason to take a pregnancy test twice