How To Keep It Under Wraps, For Now
There are many reasons a mother-to-be may want to keep her pregnancy a secret. Here are a few tips on how to keep the news quiet until your second trimester.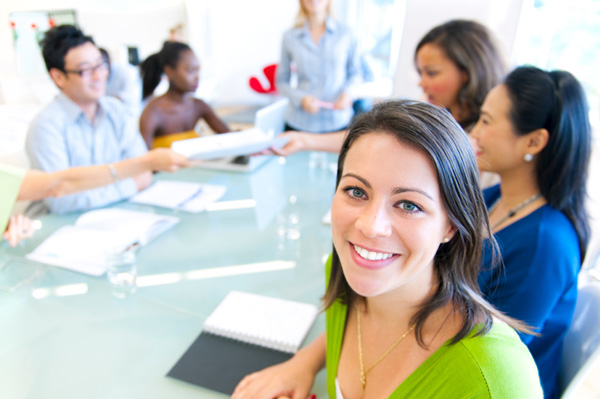 Many women prefer to keep their pregnancies a secret until they reach 12 or 13 weeks -- the time when most danger of miscarriage is over. Some moms also prefer to wait to announce a pregnancy at work. This can present a challenge, however, as early pregnancy can be exhausting, nauseating and bloating. Here are a few tricks to keep your friends, family and co-workers in the dark.
Go black
There are a few subtle ways to alter your clothing to allow for early pregnancy bloat while not advertising a growing baby. Try wearing black, for example. It really is a slimming color, and pairing the color with a long dress can draw eyes down to the floor instead of stopping at your midsection.
Dress up your face
Draw attention to your face and neck with colorful, chunky necklaces and pretty, flashy earrings. Even if you want to (or are so exhausted you can hardly bear it), don't abandon your regular makeup routine. Don't go overboard, but your co-workers will notice if your face seems more pale than normal.
Use layers and patterns
Utilize layers to keep 'em guessing. Jackets, maxi dresses and sweaters will keep the eyes busy, or buy garments that have layers built in. Also, a busy pattern can throw off the eyes enough to hide the beginning of a pregnancy bulge.
Perk yourself up
Before you go to work (or on an outing with your friends), try a natural pick-me-up, such as a big glass of orange juice, a 5-minute sun bath or splashing cold water on your face.
Keep in mind, it can be hard to keep the news under wraps. Your joyful expressions may share your news well before you are ready, and if you start abstaining from the occasional cocktail when you're with your friends, it can be a dead giveaway. Feel free to deny, however -- they'll know the truth soon enough!
More on pregnancy
Announcing your pregnancy at work
Using your computer during pregnancy
Seven tips for creating a pregnancy work wardrobe on a budget