Raise Baby Without A "Style"
With the overload of information and various styles of parenting touted today, deciding how you and your partner want to raise your child in this world can leave your head spinning. Check out our tips on how to raise a happy baby – regardless of the parenting style you choose.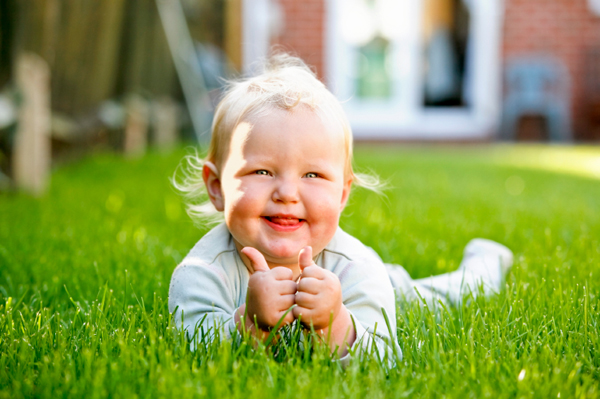 Don't feel obligated to define your parenting style
Just because there are so many parenting styles out there, doesn't mean to have to stick to just one. Raising your child can be challenging enough without trying to label it. It's important that you and your partner agree on how you want to raise your children, that you present a united front and that you support one another in your parenting efforts. Beyond that, you don't have to have a parenting "style" to raise a happy baby.
Ditch advice that doesn't fit your family
When you become pregnant or have a baby, you will inevitably be barraged with an onslaught of do's and don'ts of raising your child. You don't have to follow the advice of a doctor, your mother or the stranger on the street (yes, even they like to dole out advice about your child!) if you don't feel comfortable with it.
Take the good advice to heart
That said, your doctor and your mother (even sometimes that stranger on the street) can offer sage advice based on education and experience – and you may find yourself needing their expertise. Don't be afraid to ask questions or ask for help. The phrase "it takes a village" was created for a reason. Parenting is hard work and sometimes you need some good advice or a helping hand.
Trust your instincts
Trust your motherly instincts and do what you feel is right for you and your family. Even if you're not 100 percent sure of your decision, give yourself the benefit of the doubt. As long as you are keeping your child's best interest in mind, you are probably doing the right thing.
Build a foundation of love and support
Giving your baby unconditional love is the first (and most important) step to raising a happy baby. Spend quality time with baby whether that time is spent reading to him, playing with him, napping together or taking a walk while wearing baby in a carrier.
More on raising baby
Discussing your parenting style

Attachment parenting ideas: What is attachment parenting?
10 Questions to ask yourself to prepare for parenting