Comfortable Materntiy Style Tips
You can be totally comfortable and cute during your pregnancy! Check out these tips to getting through your pregnancy in style and comfort.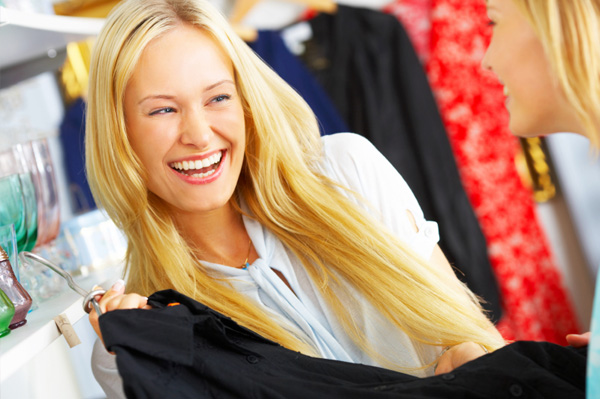 Switch from heels to flats
Save your soles (and your ankles, calves and knees) by switching from high heels to small wedges or flat sandals or shoes, especially late in your pregnancy when you may be experiencing swelling in your extremities or loss of balance. Try cute ballet flats for the office and fun TOMS for running errands.
Remember that your feet may change during pregnancy. Measure your current size before doing any shoe shopping.
Rock a maxi dress
Whoever invented the maxi dress, we thank you! Maxi dresses are so comfortable, versatile and cute, you could wear one every day of your pregnancy. You may not even need a maternity style since the maxi dress' flowy style has room for your growing bump. Choose one without any cinching at the waistline – opt instead for an empire waist.
Buy new lingerie
There is nothing worse than bra or undies cutting into your skin to make you feel reallllly uncomfortable. We highly suggest investing in some larger maternity/nursing bras and panties. Any amount of money spend on this endeavor is worth it, believe us!
Make sure the bra has extra support and wide, soft straps that won't dig into your shoulders and that it fits snuggly (but not too tightly) around your body. Bras or panties should never leave behind red marks on your skin – that's a sign that you need a larger size.
Ditch tight-fitting clothing
We're not saying you can't wear clothes that show off your pregnancy curves – we totally encourage proudly rocking your bump. However, even if you can fit into your non-maternity clothes for some time into your pregnancy, at some point you'll need to tuck your favorite skinny jeans into the back of your closet until after baby arrives and opt for some larger sizes, different styles or maternity clothes.
Opt for comfort and style with soft fabrics, like flowing tops paired with breathable leggings, stylish rompers and don't forget that all important pregnancy piece, the maxi dress (we really can't say this enough).
More on maternity clothes
The bare necessities: Building a maternity clothes survival kit

10 Ways to save on maternity clothes
Maternity wear: Do you really need it?