40+ Hour Workweeks To Blame
A new study shows that pregnant moms who spend more than 40 hours a week on their feet are at risk for delivering smaller babies.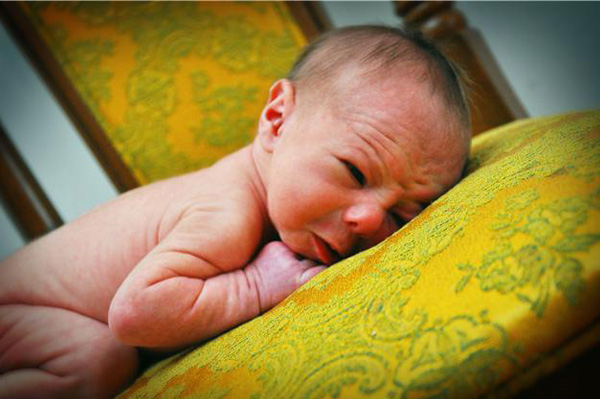 Some professions require you to be on your feet more than others, such as childcare, working a register or being a hairstylist. A recent study from Amsterdam shows, however, that pregnant women who spend more than 40 hours per week on their feet may have babies who are a bit smaller than their peers.
Preterm delivery not the issue
The study also looked at other issues that could be attributed to a smaller baby, such as preterm delivery or intrauterine growth retardation, so it's likely that mom's standing habits were to blame, especially if she was prone to working overtime.
The stats? On the surface, not a huge factor. The main measurement that differed between a mom who worked less than 25 hours per week and a mom who worked over 40 hours each week was the baby's head size -- the study determined that the smaller babies had head measurements that were around one centimeter smaller than their peers. They also weighed a little less.
The future
They study was unclear whether there were any long-term effects from the slight size difference in the babies that were studied, but generally anything that may have an effect on a newborn's size should warrant further study.
It doesn't seem that there is enough information at this point to recommend that pregnant women work less, or less on their feet, but study authors claim that it's something that needs to be looked at. "We believe that optimizing the work environment is important since participation of women in the reproductive age in the workforce continues to increase," the researchers wrote. The research team was led by Claudia A. Snijder, MD, of the Erasmus Medical Center in Rotterdam, the Netherlands.
Keep your feet up
But if you possibly can, take frequent breaks with your feet up. Even if it doesn't change any potential size differences, iIt can help immensely with aching and swelling feet which can be a huge, painful problem in the latter weeks of your gestation.
More on working while pregnant
Work and maternity rights
Announcing your pregnancy at work
Mother's guilt: When you want to return to work