Be A Smart Shopper
Babies aren't cheap, but there are a few tricks you can use to make preparing for him easier on your wallet. Here are five ways to keep your costs down.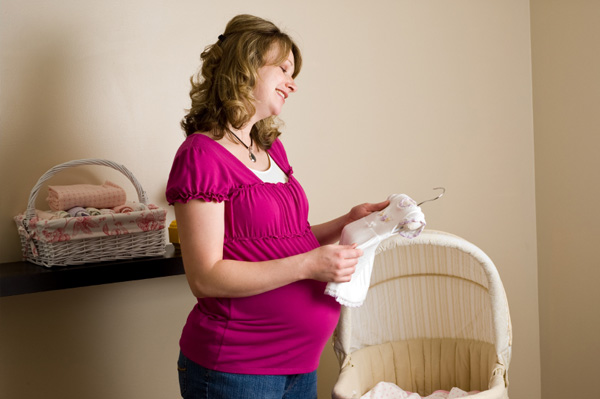 Check out these smart shopping tips to keep your baby budget as low as it can go!
Garage sales
If it's the season, start stalking garage sales. Get the weekend paper, plan out your route on your phone or a map, and get those bargains. You can find excellent-quality baby clothes for mere cents because babies outgrow their clothes so quickly there isn't time to stain them or wear them out. Even if you aren't a huge planner, stop by sales as you pass them on your way home -- you may find a great deal. Avoid buying used car seats and cribs, however … those you will want to buy new.
Smart registering
If you're anticipating a baby shower, register for things that you need. Pick a high-quality convertible car seat, for example, or register for a good high chair. Even if your friends or family members wouldn't buy a high-ticket item, maybe they will pool their resources together to get you a big gift. Also register for cheap must-haves, such as cloth or disposable diapers and baby wash cloths. You also probably won't regret getting a ton of receiving blankets either. Avoid registering for clothing beyond layette basics, such as onesies, and ask your friends what gadgets were really useful and what didn't work out for them.
Hand-me-downs
People love to hand down baby clothes and goods. Like stated above, baby clothes usually don't have much of a chance to get dirty, so your friends and relatives probably have bags full of clothes that were barely worn.
Thrift stores
Thrift stores may be hit or miss on the bargains, but you may find top-quality baby stuff at your local Salvation Army. Again, don't buy used car seats or other big baby gear.
Shop sales
Become a good sale shopper. Even before a season is over, stores will begin discounting clothing that is more season-specific. It can be hard to anticipate what size a baby will be in the summer, for example, but you can't go wrong picking up a few brand-new items for a few bucks.
More on baby gear
How to save thousands on baby gear
Check recalled baby gear while on the go
Baby gear for active parents