Record-Breaking Swim Class
Swim safety is paramount for babies and young children, particularly in hot climates during the summer.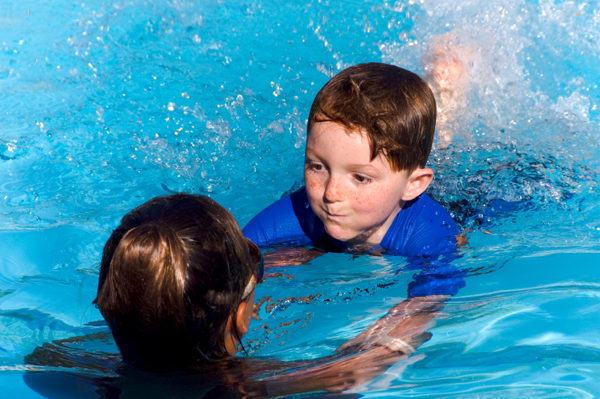 Did you know that drowning is the leading cause of injury-related death among kids ages 1 through 5? Yet drowning can be prevented by introducing baby to swim lessons at a very young age and making swim safety a consistent part of raising your young child. To raise awareness for drowning prevention, June 14th has become The World's Largest Swimming Lesson Day.
What is it?
The World's Largest Swimming Lesson event is aiming to set a new Guinness World Record for having the most people participating in a swim lesson at one time – all in an effort to spread the word that swimming lessons save lives.
When is it?
This Thursday, June 14, Guinness officials will be on-hand at more than 500 participating locations around the world, representing 24 countries on five continents and 46 states in the U.S. The officials will oversee the official tally of how many people are in the pool at each location.
Breaking its own record
Last year the World's Largest Swimming Lesson event set a new world record with more than 20,000 people (both kids and adults) simultaneously participating in a swim lesson in 14 countries on five continents. They are hoping to set a new -- and even bigger -- record this year.
Make a splash for a good cause
Want to get involved in this record-breaking event? It's not too late. Go to the World's Largest Swimming Lesson website's map to get a list of participating locations in your area and check the organization's official Facebook page for updates. The worldwide swim lesson will begin at 11 a.m. ET.
Consider swim lessons -- now
Even if you can't participate on Thursday, take a cue from the event's purpose and sign baby up for swim lessons as soon as possible. Many beginning parent-child classes take babies as young as six months old. You will learn invaluable safety tips and your child will benefit from becoming acclimated to a swimming pool/pool safety at a young age.
More on summer safety
Home swimming pool safety for baby

How to prevent baby and toddler drowning
The leading cause of death for young children