How To Seek Breastfeeding Support
They say "breast is best" but what if breastfeeding isn't coming naturally to you and your newborn? The Hatch offers ways to find help with breastfeeding before giving up.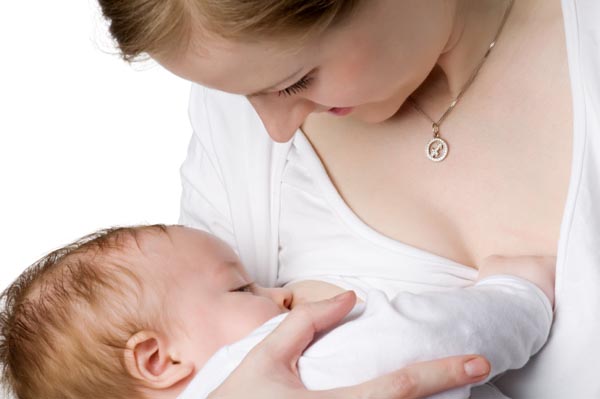 It shouldn't hurt to breastfeed
Pain does not equate to proper breastfeeding and it could lead to infection like mastitis on your nipple which could transfer into baby's mouth. If breastfeeding is painful for you, baby isn't latching on or your milk supply doesn't seem to be building up, don't get discouraged. There is help available to get you and your baby on the breastfeeding track.
The hospital
Shortly after you give birth, a nurse or even a lactation specialist on staff at your hospital will probably check in with you to see if you've opted to breastfeed and, if so, how it's going. Even if you think baby's latching on just fine, it's worth having her sit in during a feeding session with you to offer tips on hold position and latching techniques -- and even burping.
Once you've been discharged from the hospital, you are not alone! Many hospitals offer breastfeeding classes or consultation services to help you get on the right track.
La Leche League
Check out resources available through La Leche League International, a worldwide organization dedicated to supporting the benefits of breastfeeding. The website has articles a plenty on what to do in many problematic breastfeeding scenarios and also offers podcasts, forums and direct personal support on all things breastfeeding.
Lactation specialist
If the idea of sharing your breastfeeding issues on a forum with hundreds of women is too daunting, consider the one-on-one help of a lactation specialist. Through the International Lactation Consultant Association's website you can search IBCLC-certified private practice lactation professionals in your area -- many which will come to you to help you breastfeed in the comfort of your own home. The International Board of Lactation Consultant Examiners Inc. (IBCLC) comes under the direction of the US National Commission for Certifying Agencies certifying that the professional you seek can counsel you on breastfeeding issues from latching, inadequate milk supply, milk expression, breastfeeding/pumping when you return to work and breastfeeding multiples, sick infants or babies with other challenges.
More on breastfeeding
Breastfeeding tips
Breastfeeding equals super-strong babies – literally!
Ten breastfeeding myths you should never fall for