Connect With Other New Moms
When you become a new mom you may find yourself needing the advice, support and camaraderie of other new moms. But how do you pick up a new mom friend? The Hatch helps you find a mom group that's right for you.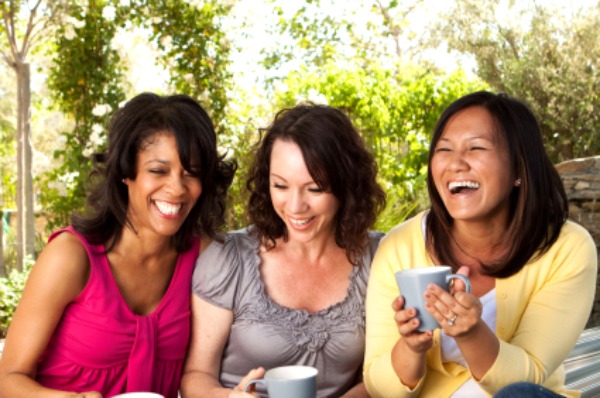 The hospital
Just as the place you gave birth offers breathing classes and breastfeeding support, it may offer a mom's support group as well. Talk to your doctor or scroll through your hospital's website to discover the services they offer to new moms.
Church
Your neighborhood place of worship may offer services and groups for all kinds of interests – including new moms. Many churches host MOPS (Mothers of Preschoolers) meetings. But the group is not limited to just mothers with preschool-aged kids. Moms of every age with kids of any age are welcome at MOPS groups.
Local mom groups
Check out a site like MomsMeetUp.com to search mom's groups in your neighborhood. Depending on the popularity of mom's groups in your area, you may be able to choose from a variety of mom's groups – some focused on mom's me-time, others on getting babies together to play while moms has out the intricacies and musings of new motherhood.
Online
If it's too hard to get out to a mom's group, seek support and connection via the internet. Join (or start) a forum and start chatting with other new moms about all things new mom-related. Sharing an online connection with a group of moms can very beneficial for moms who find it difficult to get out with baby or for moms who prefer the anonymity of the internet.
Test the waters
Before you commit to a new mom's group, try a few different ones to see if you click with the other women and if you have a common denominator (besides simply being new moms together). You'll want to make sure the group offers a positive place of support where you can discuss all kinds of mom issues without judgment. A mom's group shouldn't be about moms trying to one-up one another or putting one another down for their parenting choices.
More new mom advice
How to handle unwanted new mom advice
Surviving the first three months of motherhood
Maintain your identity when you become a mom