How To Keep Expectations In Check
When you're pregnant, your due date becomes a beacon of sorts, keeping you going until you find your way home -- with a baby. The truth is, only 5% of moms give birth on their due date.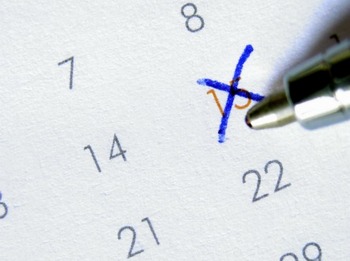 Calculating your estimated due date is kind of like predicting the future -- you really can't … not exactly, anyway. Punching in the first day of your last menstrual period will give you a date, for sure, but your baby is not likely to make an appearance on that exact date.
Full term
Your baby is considered full term at the tender age of 37 weeks gestation. This means that her organs are all likely mature and she will do well outside of your womb. 37 weeks, however, is a good 3 weeks before your due date. And some babies are content to hang out on the inside until 42 weeks … and even some a bit longer.
So for planning purposes, you have a window of 5 or even 6 weeks where your baby can make an appearance. Generally, first-time mothers will go past their due date, but not always. So you can't really count on a date or even a week.
Prepare!
I would suggest making all of your major purchases prior to 37 weeks. Things like furniture … and the car seat. Definitely the car seat. When I went into labor with my third child at 38 weeks, we did not have the car seat purchased and my husband had to go to the store the next day to buy one. My first baby was born 3 days before his due date and my second was born 5 days after his, so my daughter's arrival took me by surprise. Yes, I was a slacker, but I figured I had a couple more weeks to finish preparations.
A lot of moms (and even doctors) will get nervous as the due date comes and goes, but unless your baby is showing signs of an aging or deteoriating placenta, then you shouldn't rush into what may be an unnecessary induction.
Hang in there
If you do go past your due date, you're not alone, but it can be trying. Get caught up on your favorite shows, learn to knit, or organize your baby's clothes again. Soon you will have a little one in your arms and you'll fondly remember being … bored.
More on due dates
Due date calculator
The mystery of pregnancy due dates
What are the dangers of going past your due date?