Researchers Recommend Not Using Them
A study published in the American Journal of Obstetrics and Gynecology claims that a link has been found between antidepressant use in pregnancy and certain pregnancy risks. Read on to find out more.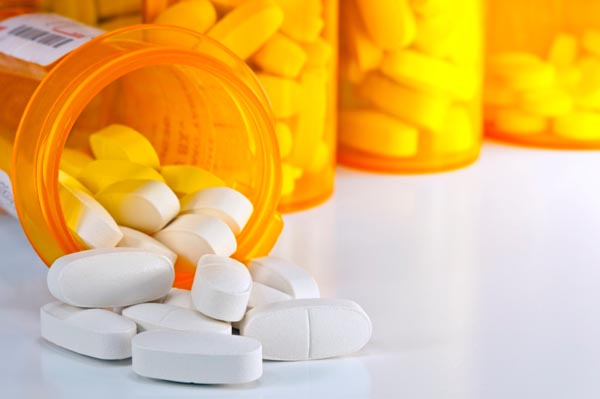 Experts aren't totally sure if the medication itself is to blame, but a study of over 200,000 Tennessee babies found that those born to moms who used antidepressants in the second trimester tended to be born earlier -- 4 to 5 days earlier, on average. They also found that babies born to moms who took certain antidepressants during the third trimester had an above average risk of a seizure shortly after birth.
Stop, if possible
Researchers are urging mothers-to-be to stop using antidepressants during pregnancy if possible. However, depression during pregnancy is a risk factor in and of itself, so the benefits may indeed outweigh any risks of premature delivery or newborn seizures.
"I'd like to see this confirmed in other studies," said Dr. Richard Shelton, one of the authors of the study. "I don't want to over-interpret the finding." He recommends that pregnant moms speak with their care providers before stopping any drug, and if they do cease the medication, monitor symptoms closely and keep an open dialogue with their doc.
Other factors were considered during the study as well, including a mother-to-be's smoking habits and her age -- both of which can contribute to an early birth.
SSRIs associated with newborn seizures
The study also found that newborns whose moms used particular antidepressants called selective serotonin reuptake inhibitors (SSRIs) during the third trimester had a greater chance of suffering from seizures. Some of the more commonly prescribed SSRIs are fluoxetine (Prozac), sertraline (Zoloft), citalopram (Celexa) and paroxetine (Paxil).
The good news is that these seizures appeared to have no long-term ill effects on the newborn and didn't tend to recur.
Speak with your doctor
Talk with your care provider if you are expecting a baby and currently on antidepressants, if you haven't already. She may already know about this study, and together you can work on a plan.
More on depression
Breaking the silence on prenatal depression
New mothers should be screened regularly for postpartum depression
Effects of postpartum depression