Unexpected Emotions
Pregnancy is supposed to be a joyous time… so what happens if you're not feeling overjoyed about your pregnancy?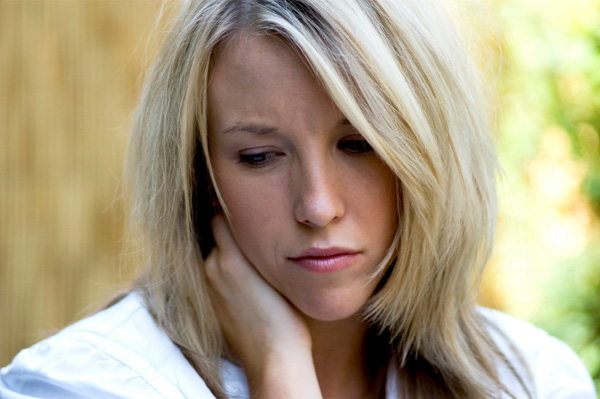 Pregnancy messes with your head
Understand that pregnancy impacts your entire body. Changes are happening physically but also mentally. It is perfectly normal to feel anxious, stressed, scared, happy (duh) and more. Welcoming a baby is a life changer and for a woman that happens when she becomes pregnant, not when baby arrives. Sometimes the suddenness/shock of getting pregnant quickly can spur feelings of not being ready for a baby. But remember… you've got nine months before baby actually arrives.
Try to figure out why you're what you're feeling
Take notes about how you are feeling to try to get to the source of your fears. Are you afraid you and your partner might grow apart after baby arrives? Are you sad that you have to give up some of your social life for awhile? Are you wondering how you'll afford all the expenses that come with having a baby? Get to the root of the feelings, and then try to address them internally.
Reach out
Talk to your spouse about your fears that you may grow apart when baby arrives. Draft out a plan to stay connected – like maintaining your Friday night date night or sharing in certain baby duties. Make a pact with your friends that you'll still meet them at happy hour – but enjoy a virgin margarita instead if your usual loaded one. Review your finances to see where you can cut back, and start stashing away some extra cash in case things get tight down the line. Making some plans to counter your fears will give you more control of the situation and your feelings.
If your feelings are overwhelming and affecting your ability to do the normal things you do each day, seek professional counsel right away.
This too shall pass
For the most part, mixed emotions are a normal part of pregnancy. So believe that these feelings will get sorted out as you get more comfortable with being pregnant and more excited about welcoming your little bundle of joy.
More on pregnancy emotions
Oopsie, baby! Coping with an unexpected pregnancy

Mother Nurture: Lifting one's mood
Stress, mood and other factors may affect mom's diet during pregnancy