Start Your Search While Pregnant
Your baby's doctor will be a big part of her life, particularly in the first year with all the well-baby visits. Here are a few tips on how to make an excellent choice.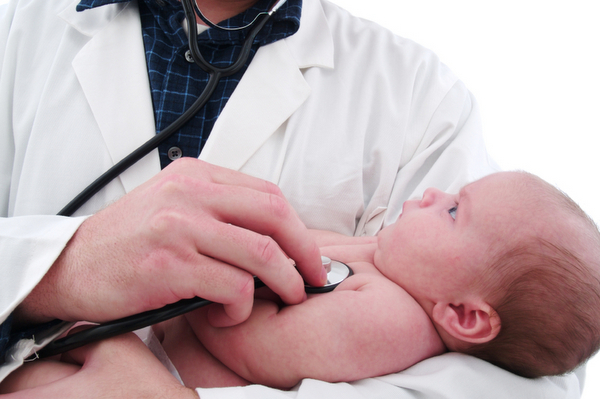 Start early
If you can, start researching your baby's doctor before he is born. You will have more time to arrange interviews and get a real feel for the kind of physician she is if you aren't worrying about keeping a newborn happy at the same time.
Decide what type of doctor
Many parents choose a pediatrician for their little one -- a doctor who specializes in the care of children from birth to 18. You can also choose a general practitioner, such as your regular family doctor, if you'd prefer.
Quiz your friends
Ask your friends and family members for recommendations. They will have the best information, such as how available the doctor is, what the wait time is like at the office, how friendly the staff is, if the doctor seems to truly enjoy working with little ones, what the waiting area is like and if the doctor takes her time with her patients instead of rushing through a visit.
Schedule an interview
Most physicians will schedule an appointment with you for interview purposes (if the office staff resists, consider that a favor and move on to the next doctor). Explain that you are seeking a physician for your baby that will arrive on or around your due date, and ask if you can sit down with the doctor and go over a few things.
During the interview
Note the office, the waiting area and the patient rooms. Do they seem cheerful and inviting? Speak with your child's potential doctor about possible hot-button issues such as circumcision, breastfeeding and vaccinations. Find out if she will be checking up on your baby in the hospital -- or if there is a group practice, if they rotate that duty.
You'll be able to get a real feel for a doctor's bedside manner during such an interview, and seeing the office and treatment rooms in person will help you make your choice. Working through this process earlier rather than later will also let you mull over your decision for awhile, also -- so don't wait until the last minute!
More on doctors
Choosing your child's doctor: Ability
Interviewing doctors and pediatricians
I hate my doctor. Can I change?