Hey Baby, Guess What?
Seeing the look on your partner's face when you tell him you're pregnant is second only to the moment you discover the news yourself. But don't just blurt out that baby news! Share your pregnancy announcement in a fun and creative way that your man will remember forever… and we don't mean by saving your EPT stick. Ewwwww.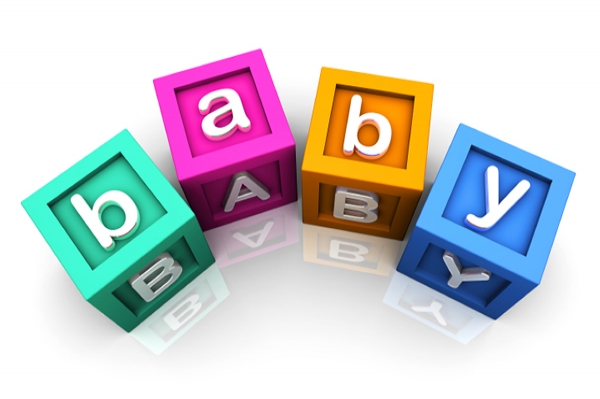 Let your child share the news
If this is not a first pregnancy, let your child(ren) share the news about the new person that will soon join your family. From dressing them in shirts that announce the news "I'm going to be a big brother/sister!" to having your child say "Mommy has a baby in her belly" or something cute, this is a great way to share the news family style.
Share baby's first picture
If you found out the pregnancy news and you have a sonogram photo to show off, have it framed in an "I love daddy" frame and put in on your man's home office desk or somewhere he's sure to notice it.
Give him a sign
Purchase one of those yellow "baby on board" signs and affix it to your belly right before he comes home from work or being out. You could also purchase a shirt that says something cute like "body by baby"  or "coming soon" on it and wear it for him to announce the news.
Say it with food
From writing "baby" in a homemade pizza with pepperoni or "I'm pregnant" in frosting on an oversized cookie, you can never go wrong with announcing your pregnancy via your husband's favorite food. You can also stock your fridge/freezer with pickles and ice cream, or foods associated with pregnancy cravings and see if he gets the hint!
Get growing
Pick up a few packets of seeds from your local market and make custom labels to tape overtop that say "Smith baby" or something cute like that and put them on your husband's plate before serving him dinner.
I've got a secret
If your guy isn't big on surprises or big dramatic announcements, simply sit him down on the couch, give him a cuddle and whisper the news in his ear.
Reactions, reactions
Even if you and your man have been trying forever for a baby, the actual baby on the way news may be a shock (albeit a good one), so give him a moment (or longer...) to react and respond.
More on pregnancy
Preserve baby's first prints
How to deal with new dad concerns

Pregnancy questions: Should I be worried if…