Luxury Items Direct To Your Mailbox
The founders of GlossyBox have teamed up to bring moms and babies the most luxurious items straight to their mailboxes. Surprise packages in the mail? Yes please!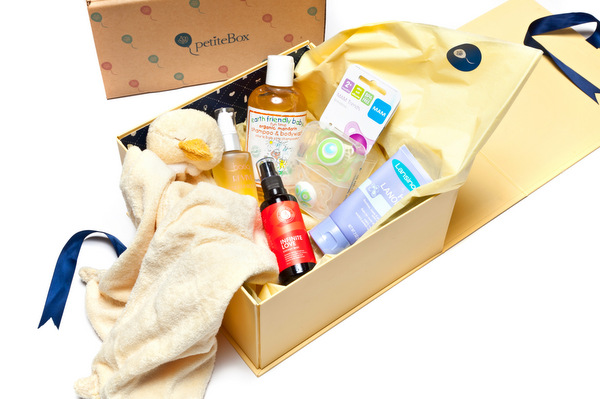 If you love surprises and feel like your UPS or FedEx delivery person is better than Santa, then petiteBox is right up your alley. Launching this month, petiteBox is a super fun service that makes a great baby shower gift -- or a gift to yourself.
How it works
For $25 a month (including delivery), petiteBox delivers a beautifully packaged box to you from month four of pregnancy right up until your baby's first birthday. Sign up -- you can pay as you go with a month-to-month subscription that can be cancelled at any time, or you can buy a three- or six-month subscription.
The petiteBox team carefully chooses four to seven items to include with each shipment, tailored specifically with your stage of pregnancy or your baby's age in mind. Each shipment has been handpicked and is ensured to be stage and age appropriate, so you don't have to worry about a newborn pacifier showing up for your 11-month-old.
Natural products
One of the neatest things about petiteBox is the fact that only natural products that are suitable for expecting and nursing women are included. You'll get a chance to try new skincare items, for example, without worrying about artificial chemicals. Teethers and baby toys without BPA or other questionable components are an excellent addition as well.
Some of the brands included (many that you already love and many more that you eventually will) are: Haba, Lansinoh, Mam, Earth Friendly Baby, Weleda and Angel Dear.
Get started
petiteBox is launching this month! Check out their website at www.petitebox.us to buy for yourself or gift a subscription.
More on shopping
Shopping for baby gear while pregnant
Lingerie shopping for the mom-to-be
Shopping with Baby: Not for the timid