Celebrate Your Pregnancy In May
Did you know that May is Pregnancy Awareness Month? The initiative was started by two women in 2008 and has an advisory team packed with celebrity moms like Ricki Lake and Josie Maran.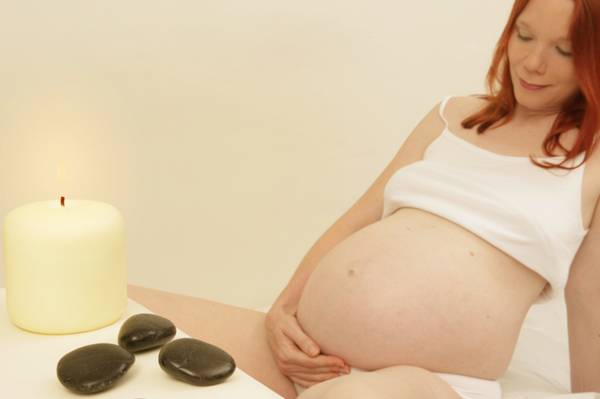 What is Pregnancy Awareness Month?
In 2008, Anna Getty and Alisa Donner designated May as the time to celebrate and educate about all things pregnancy. Their mission is to inspire and educate women and their loved ones on pregnancy with the main initiatives being education, exercise, nutrition and wellness, and nurture. We can't argue with that!
Let's celebrate Pregnancy Awareness Month
Throughout the month, the founders will be using social media such as Twitter (@pregawareness #MayPAM),  their Facebook page and their own website, pregnancyawareness.com, to celebrate and educate all things pregnancy.
Celebrate your pregnancy
Take the month of May as a chance to educate and celebrate your awesome pregnant little self. Do your own research, check out our blog daily as new articles about pregnancy are constantly being posted and discover all the wonderful things about pregnancy. From the growing little person inside of you to the changes in your own body, there is so much to learn and appreciate about your pregnancy.
Awesome ways to celebrate Pregnancy Awareness
Congratulate yourself -- Go out for a "mocktail" and toast yourself -- you are very busy building a person!
Discover the birth plan that's right for you -- from home and water births to traditional hospital births, there are many ways to bring life into this world. Make sure you do your research and pick the plan that you feel passionate about.
Don't focus on the can'ts -- Sure, there are a lot of things you can't do during pregnancy like riding roller coasters, eating sushi and getting your heart rate pumping in your hard-core cardio class. But forget the negatives! The little one that's developing inside you will be well worth any amount of sacrifice for these short nine months. Okay, sometimes nine months doesn't feel like a "short" amount of time... but once your baby is here, it will.
Throw a pregnancy party -- Don't wait until baby is almost here to celebrate his impending arrival! There is plenty of partying to be done before all that. Throw a pregnancy party to announce the big news that you are expecting or get your loved ones together for a gender reveal bash. No matter how you decide to celebrate, make May the time to really honor yourself and your pregnancy. Congrats!
More on pregnancy
Pregnancy questions: Is is safe to…
Pregnancy questions answered
Creative ways to tell your family your pregnant