Help Yourself With These Breastfeeding Tips
Breastfeeding may be a natural thing, but it doesn't always come naturally! Check out these tips to boost up your efforts.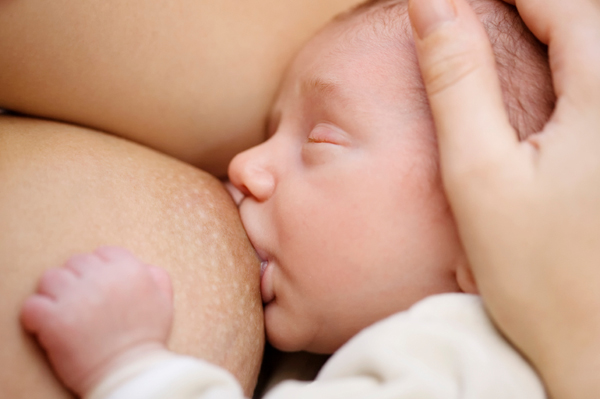 The first few weeks are crucial to your breastfeeding success. Ensuring a good latch, keeping baby awake during feedings and dealing with engorged breasts and sore nipples are just a few things that you may experience in your breastfeeding adventure.
Minimize distractions
Everyone loves a new baby -- it's a fact. You will likely be faced with phone calls, requests for visits and even unannounced drop-ins. Do yourself a favor -- stay in your bedroom if you can, turn down most of your baby's admirers (for now) and have a family member run interference for you if someone drops by.
Make a nest
In addition to chilling out in your room, make a nest for yourself so you're totally comfortable. The comfort and privacy will let you utilize lots of skin-to-skin time with your newborn, which can help you both get off to a great start breastfeeding.
Drink tons
Fluids are so good for you anyway, but they are a must post-birth and while you are building a milk supply. Keep a Klean Kanteen -- a big one -- full of ice water within easy reach. A caffeinated beverage every now and then is okay, but don't rely on them -- they can actually dehydrate you. Fruit juice is a good choice as well.
Reach out
If your nipples are cracked or bleeding or you don't feel your baby has a good latch, reach out to a lactation consultant. They can be a huge help to correct any issues you are having and are there to help you succeed. Also, if you have any friends or family members who have breastfed, they can be a great source of support as well.
If you can get through the first few weeks, your engorgement will subside, your nipples will toughen up and your baby will start plumping out. It gets so much easier and is so worth it!
More on breastfeeding
Breastfeeding tips
Awesome new breastfeeding ad
The two main reasons why you should breastfeed