Beauty And Retail Therapy
If you're in your third trimester, you may be in a little bit of a funk. Here are a few tips for perking yourself up as you enter the home stretch.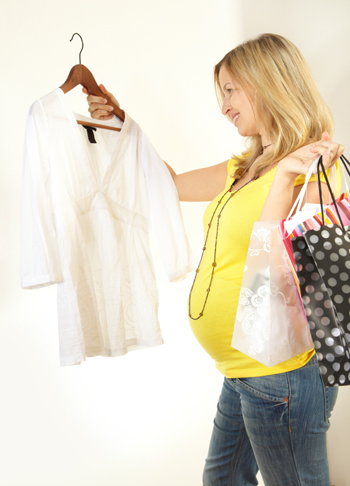 Ah, the third trimester. Your belly is swelling to proportions you previously thought impossible and you may be getting the late-pregnancy doldrums -- and may not feel as pretty as you really are. What can you do to brighten these last couple of months before your new baby arrives? Decking out the nursery is one idea, but why not pamper yourself?
Get a pedicure
Your immense belly likely means that you can no longer reach your toes, so now's the time for a pedicure. Get your piggies scrubbed, trimmed and painted your favorite color. It will feel refreshing and can lift your spirits.
Get a cut
Time for a trim? Make it a fun one with your sister or best friend. Most stylists don't want to color your hair when you're pregnant but try out a new style -- even a simple one that doesn't require much maintenance can boost your spirits.
Book a pregnancy massage
For a totally relaxing afternoon, get yourself a spot on the schedule of a masseuse who is trained to work on pregnant gals. You will not be sorry.
Hit the racks
If you have any thrift stores in town, check them out. Not only can you find baby clothes in near-mint condition (they often grow so fast that they only get a few uses out of them) but you might be able to find some nice maternity wear or fabulous finds for your home.
Sleep in
As your pregnancy draws to a close, you may be tempted to do as much as you can as your nesting instinct fires up. Keep a day or two per week open for sleeping in, however. You still need plenty of rest and if you're like a lot of pregnant women, you don't get a full night's sleep anyway, so catch up on the weekend.
More on pregnancy
Your pregnancy checklist
Five ways to have a happier pregnancy
Congratulations - you're pregnant!