Stay In Touch With The 'old You'
Once your little bundle of joy arrives, it's easy to forget what life was like before he was in it. Without constant feedings, baths, naps, playtime and never-ending piles of dirty laundry consisting mostly of tiny onesies, what ever did you do with yourself? The Hatch is here to remind you.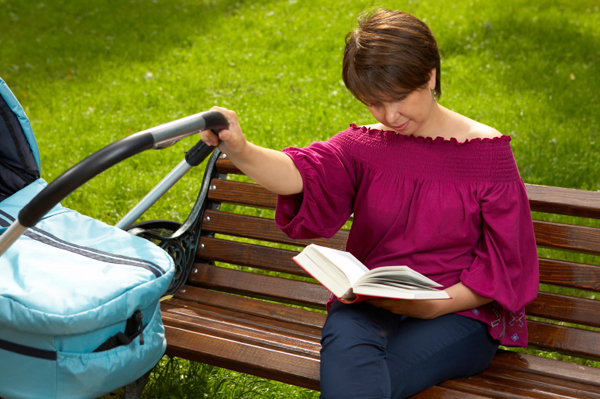 Don't alienate members of your 'old life'
Even though you may not feel you need to stay connected to people in your 'old life' the moment baby arrives, it's important to do so… for many reasons. Your sanity, for one. While you'll likely encounter a whole new group of friends through motherhood, no one knows you (the pre-baby you) like your tried and true girlfriends and in that there's a special bond. They probably won't understand everything that's going on in your life, but they will be there to listen, laugh with you and cry with you.
Remember your old hobbies
On a day when baby is crying non-stop, the dishes in the sink are starting to attract flies and you haven't changed out of your pajamas in three days, you will find yourself needing a self-induced "me-time" out. And trust us, sometimes just spending 15 minutes doing something you love (that's non-baby-related) -- like shopping online or reading a few pages of a fave book -- can give you a new perspective on your day while also reconnecting you to your previous self.
Don't forget your hubby
After all, he's the one who did this to you. Kidding! New moms easily get caught up in the joy and whirlwind of motherhood and lose touch with their spouses. Find ways to invite your man into the time you are spending with your baby and give him new dad tasks such as bottle-feeding baby while you sit nearby folding onesies. When baby goes down for the night (or even an hour or two) resist the urge to immediately tackle that sink full of dishes and just spend some time cuddling with your husband.
Seek help
One of the great parts about having a new baby is that so many people will offer to help -- take it! Moms, sisters, close friends, etc. all want some bonding time with your little one. Don't feel bad handing baby off to loved ones for a little bit so you reconnect with y-o-u.
More for Mommy
Tips for coping with new mom isolation
Your postpartum life (Things we'll tell you that no one else will)
How to make mom friends