Risk Of Eye Injury
If you bought your child a bunny rabbit sippy cup for Easter, you might want to check to see if it's a Target brand, as the company has recalled over a quarter million of these sippy cups due to an injury hazard.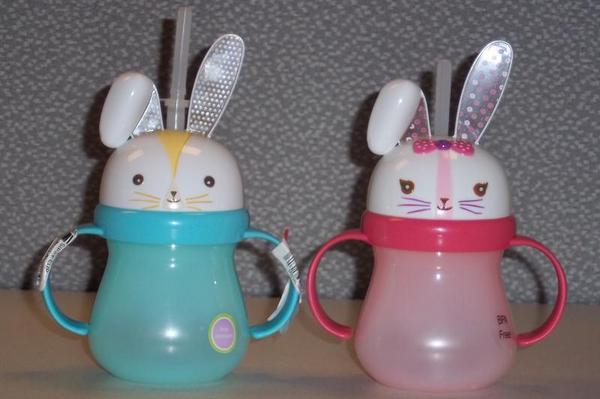 The U.S. Consumer Product Safety Commission, along with Target, has recalled approximately 264,000 Target Home Bunny Sippy Cup.
Product Description: This recall involves two different styles of the Target Home Bunny Sippy Cups. Both styles feature handles on the side, either in pink or blue. One is male, and the other female. Both have a white plastic bunny head that screws on the body of the cup, and each has one bent ear along with one straight ear.
To identify a recalled item, flip the cup over and read the imprint on the bottom. "TARGET 200020683" will appear for the pink recalled cup and "TARGET 200020884" for the blue.
Where/when it was sold: These were sold exclusively at Target stores nationwide from February 2012 to April 5, 2012 for a cost of $3.
Reason for recall: The bunny's ear on the lid of the cup can poke a child in the eye while drinking, posing a hazard to a child's eye. There have been six reports of children being poked during regular use of the recalled cups, and in three cases, parents reported cuts and bruises.
What you need to do: Stop using the recalled cups immediately and return to any Target store for a full refund.
Company information: Contact Target at (800) 440-0680 between 7 a.m. and 6 p.m. CT Monday through Friday, or visit their website at www.target.com.
More recalls
Recall: Safety 1st Cabinet Locks
Recall: Kelty jogging strollers
Recall: Bumbleride Indie and Indie Twin Strollers
Image credit: USCPSC