Pick The Perfect Name For Your Baby
Choosing your baby's name may be one of the most important — and most difficult — decisions you make during your pregnancy. Some couples plan out their baby's name months (or years!) in advance, while some wait until they meet their precious one to determine the right name. Here are some tips to help you select the perfect baby name for your little one.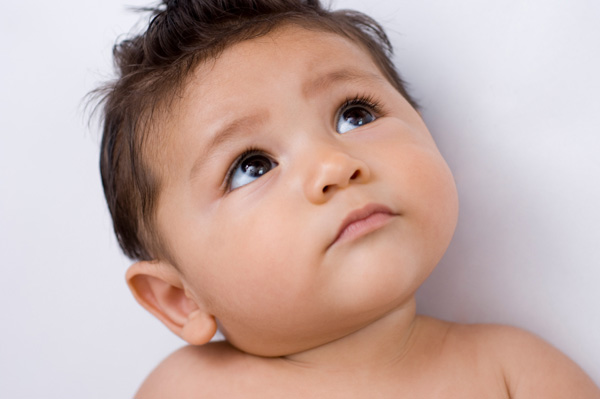 Tradition
Many traditional couples give their children names after themselves or other important members of their families. In today's modern society, women's maiden names can also be incorporated into baby's moniker as a first or middle name. 
Because anything goes in naming your child, you can even combine two names, such as AnnaLynne. That way, you get more "bang for your buck" as far as incorporating family names, and you can always give your child a nickname until she grows into such a big name. 

Don't feel obligated to name your child after a family member for tradition's sake, however. Remember: It's your baby and your right to name your baby after whomever you want — even your favorite celebrity.
Uniqueness
Some couples ditch the baby name dictionary in favor of a name that would never be found there! Dare we point to some celebs such as Jason Lee, who named his first child Pilot Inspektor, inspired by the song "He's Simple, He's Dumb, He's the Pilot" by indie rock band Grandaddy. We're not suggesting a name like this, but it obviously has some important significance to the couple, so who are we to judge? Just make sure you have something significant to tell people about the unusual name... because they are bound to ask!
Other significance
If you and your partner love to travel or have a favorite destination, consider that as a name for your child. From Georgia to China, many places work well as a beautiful name. Landmarks, seasons and other significant places and things can be considered for baby names — and it makes for a cool story to explain how you came up with it.
For example, if you had an amazing night star gazing in a secluded campsite in Montana, consider naming your child after the state. If you love the mountains, Sierra pays homage to that love.
More on naming baby
Pregnant couple turns to Facebook to name their baby
International baby names
Celebrity baby names