Fertility-Boosting Diet Tips
What better time than during National Infertility Week (April 22-38) to share details of a new study that suggests you can reverse infertility issues by adjusting your diet. A recent study by the Harvard School of Public Health followed more than 18,000 women over a period of eight years to determine if their diets impacted their ability to become pregnant. The findings? Yes.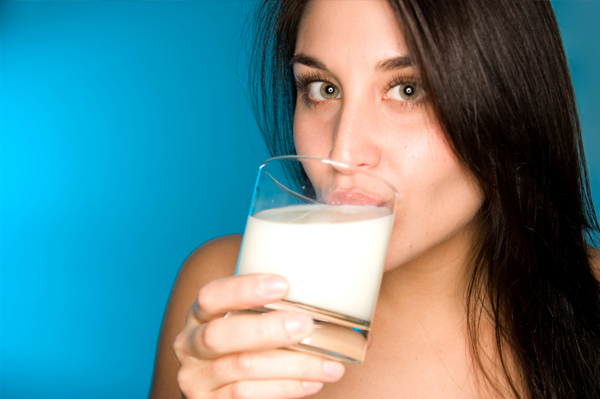 Be aware
In the midst of National Infertility Awareness Week (NIAW), we invite women be to aware of the truth surrounding infertility. According to the CDC, 11 percent of women of childbearing age (15 to 44) experience difficulty conceiving. But there is something you can do. And it starts with what you eat.
Watch your weight
The study suggests weighing too much or too little can impact your chances of getting pregnant. Your BMI (body mass index) should fall between the normal range of 19-24. However, muscle mass of athletes can affect that number slightly. Check with your doctor if your BMI falls outside the range on either side.
What to eat
The study showed certain foods can increase your ability to get pregnant. Add these to your diet for a natural fertility boost.
Whole milk -– not low fat. Low-fat dairy is believed to increase the risk of ovulatory infertility. Replace your low-fat dairy drink with a glass of whole milk.
Vegetable proteins -- Instead of the usual beef, chicken or pork, try getting your protein from vegetable proteins such as beans or nuts. The study showed that the risk of ovulatory infertility dropped by more than 50 percent when just five percent of a woman's total calories consumed came from vegetable protein instead of animal protein.
Choline -- Found in egg yolks and cauliflower, choline is beneficial for brain function and also has the ability to reduce negative gene effects that could result in baby's birth defects.
What not to eat
Certain foods also can be detrimental to your ability to get pregnant. When trying to conceive, limit or avoid these foods.
Sushi and raw fish -- Ladies, it's time to take a break from the sushi and sashimi bar. Also, avoid eating fish with high mercury content such as swordfish and shark.
Caffeine -- Though some doctors say one to two cups of caffeinated drinks are OK while trying to conceive, high caffeine consumption can interfere with your ability to get pregnant. Why take chances? Switch over to decaf or eliminate your coffee fix for a while.
More on trying to conceive
10 Fertility-boosting tricks to get pregnant
Infertility myths
The male factor: The lowdown on fertility sperm testing