Go Green On April 21
Thousands of parents around the world will simultaneously change cloth diapers in hopes of setting a Guinness World Record. Will you join in and help break last year's record?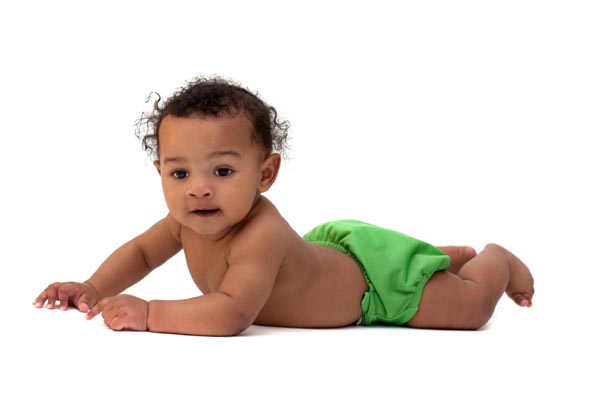 Just in time for Earth Day, organized with the help of the Real Diaper Association, the second Great Cloth Diaper Change will take place on April 21. More than 300 sites have registered -- and the number is growing daily.
Cloth diapers? Really?
The Real Diaper Association wants to let moms and dads know cloth diapers are a viable -- and affordable -- option in today's busy world. In addition to keeping thousands of hard-to-decompose disposable diapers out of the landfill, cloth diapers are better for baby's skin and easier on your pocketbook, too.
And not to mention -- cloth diapers are undeniably, unquestionably, to-die-for adorable.
One set of cloth diapers that will last your child from birth to potty training will cost anywhere from $100 to $300 and up. The cost depends on whether you buy simple diapers or fancier ones. Believe it or not, designer diapers are quite collectible, but even the less expensive options are super cute, too. This may sound like a lot of money, but when you consider the thousands you would spend on disposable diapers, you will soon realize the immense savings add up. The lack of chemicals around your baby's tender bum and the cute fluffy bottoms are even more reasons to cloth diaper.
The world record
Last year, parents set a Guinness World Record for most cloth diapers changed at the same time. The record shows 5,026 cloth diapers were changed simultaneously at 127 locations in five different countries. The Great Cloth Diaper Change hopes to top that this year and is on pace to do so with 305 sites signed up to host.
How do you sign up?
You can go to The Great Cloth Diaper Change and click on "Find a location" for a spot near you. Most sites require pre-registration, so don't delay if you'd like to go. Host sites are required to have at least 25 participants in order for it to count, so sign up, change your baby's cloth diaper and help set a world record.
More on cloth diapers
The new wave of cloth diapers
Cloth diaper know-how
Cloth diapering without a washer and dryer