Sharing The News
Here are a few tips for sharing your pregnancy news at work, which is often completely different from letting your friends and family members in on your big secret.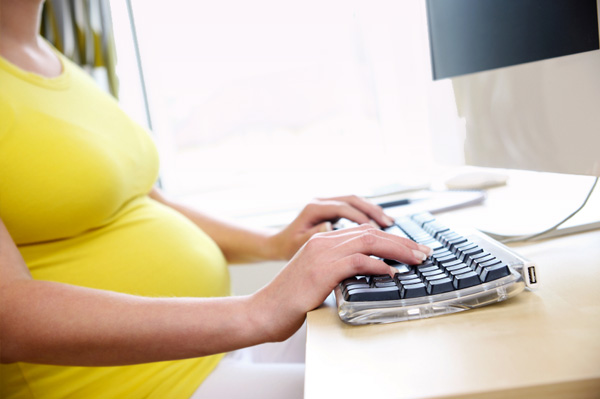 You may be eager to share your positive pregnancy test right away, but you might consider another plan of action when you approach your boss and co-workers about your impending arrival.
Time it right
Many moms wait until after the first trimester to share the news with anyone. This puts you past the first few months when miscarriages happen most often, but it's also before your pregnancy becomes obvious to others.
You will, however, want to let your boss have plenty of time to make plans for your absence while you're on maternity leave, as she may have to hire a temporary replacement or train other employees to do your job.
Do your research
Read over your company's handbook as soon as you verify your test results to find out the policy they have regarding pregnancy and maternity leave. Consult your health insurance provider, as well, to see what is and is not covered.
Tell your boss first
It can be tempting to tell your closest co-worker first, but that can backfire if she can't keep a secret. If your boss hears it indirectly, it can hurt your relationship on a personal level, if not a professional one.
Make sure you come to her with as many details as possible, such as your expected due date, how long you intend to stay off on maternity leave and what ideas you have for making the transition as smooth as possible.
Keep that support
Your work can be a place of tremendous support for you as you progress through your pregnancy, so make sure you let everyone know you are going to continue to contribute as best you can. Unexpected situations do crop up and you will want to have as much respect and support as you can get.
More on pregnancy
Pregnancy questions answered
Pregnancy safety
Say goodbye to back pain during pregnancy