Study Finds Baby Sleep Isn't Disturbed
Coffee drinkers -- rejoice! A recent Brazilian study found that mom's intake of caffeine while breastfeeding doesn't affect the sleep of her baby. But was the research done well? Decide for yourself.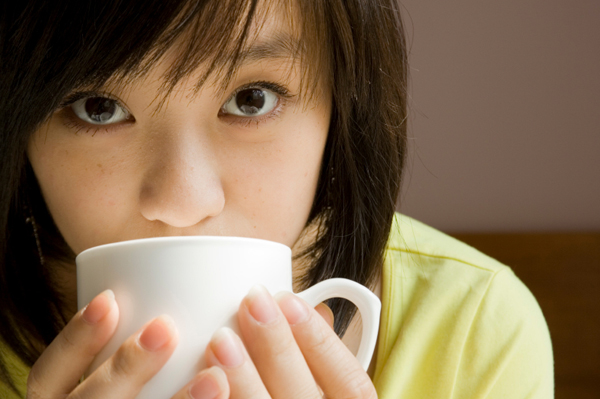 A team of researchers in Brazil discovered, much to every caffeine-drinking mom's delight, there is no correlation between a mother's caffeine intake and her baby's level of wakefulness or crankiness. With breastfeeding advice coming at a new mom from all angles, this is a breath of fresh air, but the study leaves a lot to be desired.
Moderate
You do need to have a good diet -- especially while breastfeeding. Your little one depends on you for complete nutrition, so you don't want to litter your diet with empty calories or excess amounts of processed foods and other junk.
According to this study, however, caffeinated drinks like coffee can apparently be used in moderation without the fear of a baby being awake at inopportune times, such as at night, which is a legitimate concern of new moms.
The research
The researchers followed more than 800 babies who were born in 2004 and had their moms track their child's sleep patterns, as well as their own caffeine intake. They found 14 percent of the little ones woke three times a night, and 41 percent woke up once in the night -- regardless of their mothers' caffeine consumption. They reported around 20 percent of the mothers were heavy coffee drinkers too, consuming more than 300 mg per day, which is equivalent to about six espressos.
However...
The study only focused on the baby's sleep habits and not any other health or developmental standpoint. And in a country where caffeine use is high (only one of the mothers in the study didn't use any) it's hard to say what a baby was accustomed to in utero -- although the urine of the babies in the study didn't show any evidence of caffeine metabolites.
My take
So maybe a cup of coffee every now and then is OK, but I'd still recommend taking it easy. The research to me seems incomplete. What do you think?
More on breastfeeding
10 Beastfeeding myths you should never fall for
5 Common issues with breastfeeding
Breastfeeding tips for new mamas