Vacation Or "Staycation"
The traditional meaning of "babymoon" refers to spending time at home with your newborn baby. In recent years, however, it has come to mean a trip you take with your partner before your little one arrives. Which definition do you prefer?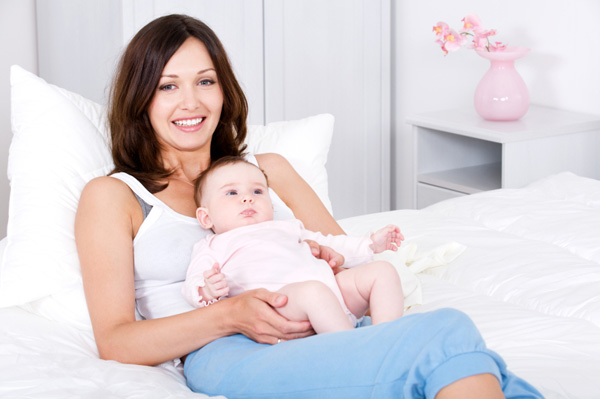 Babymoon was first coined in a 1996 book, The Year After Childbirth, by childbirth educator Sheila Kitzinger. She was referring to that wonderful, magical time just after a baby is born, where mom and dad spend time bonding with their new arrival at home. However, with the help of the travel industry, it has come to have a completely different meaning nowadays. Most often, when you hear "babymoon," you envision a trip you and your partner take before the big day.
Babymoon on the go
Some parents, particularly first-timers, jump at the chance for one last baby-free holiday. Cruises are a popular option, but a trip to Vegas, the beach, the mountains or a simple close-by getaway are all great choices, too.
When you plan your trip, keep in mind the limits airlines place on pregnant women -- many won't allow you to board after the third trimester begins. Also, you'll need to make sure you have plenty of fluids and can get up and walk around every hour or so, no matter what method of travel you employ.
Babymoon at home
Whether you have a home or hospital birth, the first few days and weeks at home are just amazing. Take full advantage of your newborn's sleepy state and rest in bed with him, letting your body heal while you hold and pamper your baby with love. Utilize lots of skin-to-skin time, which helps regulate his body heat and helps your breastfeeding relationship get off to a great start.
Stock your room with necessities, such as diapers and wipes, burp rags and plenty of water for you. Don't feel obligated to host guests. They are likely really keen to visit you and hold your baby, but explain to them you need the rest and your baby needs it, too. If you have older children and can't relax in your room all day, try to get someone to help you out with them if you can.
Enjoy this time
If you take a trip prior to your baby's birth (or not), you can still reap the benefits of a babymoon at home with your little one.
Which "babymoon" definition do you prefer?
More on birth
Birth plan creator
10 Tips for having a natural birth
An easier first birth