Why Women Ingest Their Placenta After Pregnancy
January Jones is creating some buzz and not just because the popular show Mad Men has recently resumed. January encapsulated her placenta and ingested the pills to go along with a healthy diet, tea and vitamins to ensure her body was ready to go back to work six weeks after the birth of her son, Xander.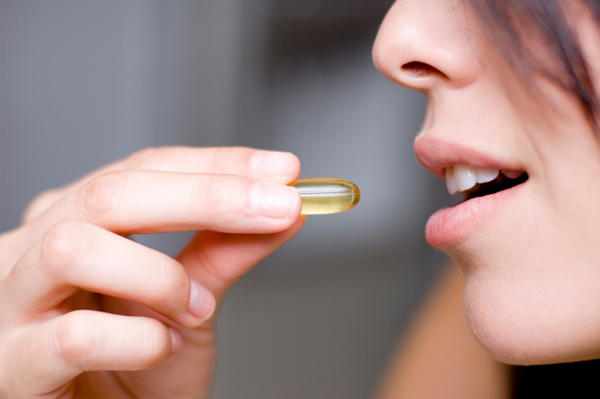 What is placenta encapsulation?
The process in which the placenta is dehydrated and made into a vitamin pill form is called placenta encapsulation. As a common practice in Asian cultures, placenta encapsulation is considered traditional Chinese medicine and used to increase health and vitality in mothers after birth. It's believed that when the placenta is ingested, the mother replaces the hormones lost during the birthing process.
Benefits of taking placenta capsules
Increase milk supply
Increase energy
Decrease postpartum bleeding
Decrease iron deficiency
Decrease insomnia
Decrease night sweats
Decrease postpartum depression
Bringing attention to natural postpartum health
Even though January had the support and advice from a doula, she wasn't completely on board with the idea at first. "It's something I was very hesitant about, but we're the only mammals who don't ingest our own placenta," she said.
During my third pregnancy, my doula offered up her placenta encapsulating service -- and I wish I would have taken her up on the offer. I struggled with postpartum depression and postpartum anxiety after each birth. After going through extreme emotional and hormonal changes post-delivery, I wish I could go back and at least try it. I think it would have been a good, natural remedy to attempt before considering medications -- which I didn't do either.
What else can be done with the placenta?
Mom can eat the placenta
Eating the placenta (cooked, raw or mixed in a recipe) is said to give the new mother the same health benefits as encapsulating the placenta.
Parents can bury the placenta
Parents will often bury the placenta under a tree, garden or holy site as a family or cultural tradition. Matthew McConaughey and Camila Alves buried the placenta in their orchard after their first child was born.
Lotus birth
Some parents believe there is an emotional and spiritual connection between the baby and the placenta. A Lotus birth is when the baby remains attached to the placenta until it breaks away naturally -- usually within three days.
Placenta art
Some parents use the placenta to create a piece of art, something that will keep the memory of the birth for years to come.
More on postpartum health
Witch hazel -- safe and natural postpartum vaginal care
Postpartum depression
Back pain after pregnancy: How to get relief