Meet Monica Beyer
Meet the new Hatch blogger for Pregnancy and Baby, Monica Beyer. She's psyched to bring you the latest pregnancy and baby news, tips and fun! Learn more about her here.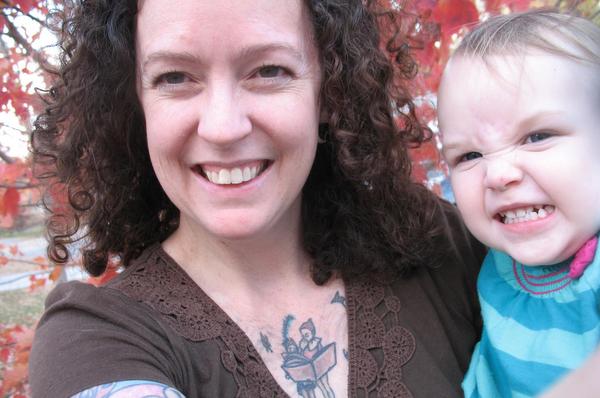 Hi! I'm so glad to be here. My name is Monica Beyer, and I'm the new Pregnancy and Baby blogger, working alongside current bloggers Christina Holt and Laura Willard.
I've been a writer for more than a dozen years now. My childhood dream was to become a writer and after an enlightening four-year stint at university, I discovered I do indeed have a knack for doing so. I have two published nonfiction books on baby sign language and have been a freelance writer for a number of years. I write for SheKnows Parenting on many topics, including trending (and sometimes controversial) stories, as well as issues that are important to me.
My family
I have been married for 13 years and have four children who range in age from 2 years to 16 years. We live in Missouri, and I love pregnancy and babies. Older kids are a lot of fun, too, because you get to see how they develop into people. I may be 38 years old, but I am not sure if I'm done popping them out yet. I do admit we may be running out of room in the home, but I also calculate in my head the likelihood that one of them may move out within a few years. Yes -- I am already planning what to do with his room while at the same time heartbroken at the prospect that he won't live with me forever.
While I dislike labels, I do tend to lean toward attachment parenting, as I breastfeed forever, wear my babies, co-sleep and delay vaccinations. I love to research new parenting trends and to see what other moms and dads are doing during pregnancy and that all-important first year. I can't wait to share what I find out with you.
Connect with me
In my spare (ha!) time, I love to sew, travel and read. You can find me Facebook at Monica Beyer and Mama Bird or on Twitter at @monicabeyer.