Dolphin Organics Co-Founder Shares The Facts
You put a lot of thought into either breastfeeding or choosing quality baby formula. You carefully select baby food that is organic or you make your own. But are you scrutinizing the labels of your baby's skin care products just as carefully?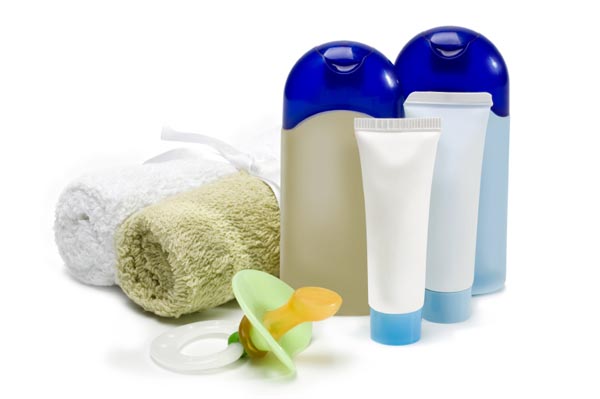 Not all baby products are created equal and some contain ingredients that aren't exactly great for your baby's skin. I asked Ayo Hart, co-founder of Dolphin Organics, to help us understand the ingredients in baby skin care products that you want to avoid.
Here, Hart lists and explains the chemicals that you should look for and avoid when choosing skin care products, like shampoo, lotion and diaper rash cream, for your baby.
Also see Hart's breakdown of natural and organic products >>
Phthalates
Research says exposure to phthalates might be linked to developmental and reproductive toxicity, particularly to male fetuses. Even if a product contains phthalates, the label might not list it as an ingredient if it is a component of a fragrance because the ingredients in a fragrance are protected under trade secret laws. That is why parents should always look for fragrance free products or products that are only naturally scented with essential oils and extracts.
Parabens
Limited research indicates parabens may disrupt the body's hormone systems, and there is enough concern about methylparaben that it has been banned or deemed unsafe for use in certain cosmetics in the European Union. I think the EU is far ahead of the U.S. in terms of safety regulations in cosmetics. Much of the nail polish that is available here in the States would have been banned in Europe decades ago.
Formaldehyde
Believe it or not, formaldehyde is still found in many cosmetics on the market. It has only been limited in U.S. cosmetics because of proven links to cancer and reproductive/developmental toxicity toluene. It has been banned or found unsafe in cosmetics in Japan and is restricted in cosmetics in Canada.
Propylene Glycol
Although the FDA has determined it to be "generally safe for use," research shows that it raises your risk of cancer, carries toxins that affect reproduction and the immune system, and is a known allergen and eye irritant.
1, 4 dioxane
1,4 dioxane does not appear on the ingredient list, but parents should avoid products with the following ingredients or partial ingredients on the label:  PEG, polyethylene, polyethylene glycol, polyoxyethylene, -eth (such as sodium laureth sulfate), oxynol, ceteareth or oleth
Oxybenzone (found in some sunscreens)
Limited research shows links to developmental toxicity and hormonal disruptions with high exposure.
More on baby skin care
Bath, hair and skin care products for babies
Skin care for your baby
Newborn baby skin care tips
More about Ayo Hart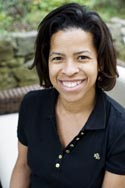 Ayo Hart is the co-founder of Dolphin Organics, a line of personal care products for babies and young children, made only with natural and organic ingredients. Nothing man-made. Nothing artificial -- not even the preservatives. Even Dolphin Organics' label is clear and honest, and shows you exactly what the company puts in there. To see a full list of Dolphin Organics products, visit the products section of their website. You can also follow Dolphin Organics on Twitter and Facebook.