How To Choose The Best For Your Baby
When you're shopping for skin care products for your baby, do you look at the ingredients? And do you know what they mean? Ayo Hart, co-Founder, Dolphin Organics, shares the scoop on the meaning behind organic and all natural with Pregnancy and Baby readers.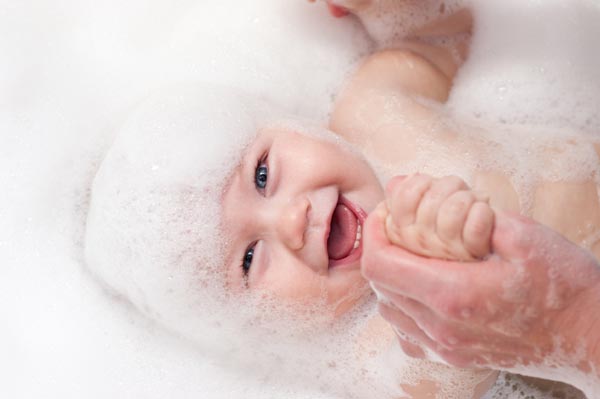 You have your sweet baby in the tub, covered in all natural baby body wash. And then you take her out, pat her soft skin dry with an organic cotton towel, and rub all-natural baby body lotion on her. After all, you want the best for your baby.
But what if "all natural" isn't the best? Do you know the different between organic and all natural? And what about regular old baby skin care products? It's a lot to absorb (pun intended!), so we turned to Ayo Hart, the co-founder of Dolphin Organics, to help us understand the jargon when it comes to baby skin care products.
What is organic?
P&B: What exactly does it mean when a baby product (lotion, shampoo, etc.) is organic?
Hart: Thanks to changes in industry standards, many retailers and organizations are raising their standards for organic claims. Most are requiring a product be certified to the USDA National Organic Standards or to NSF/ANSI 305 by QAI.
However, not all retailers and e-tailers are holding their lines up to these standards. While several brands have either dropped the word Organics from their line or increased the organic content of their formulas to comply, others have continued to use Organics or other "cute" versions of the word.
I always recommend that parents carefully scrutinize labels. First, look for either the USDA or NSF and QAI seals. If you don't see either label, the product is not high in organic content.
What is "all natural?"
P&B: Is "all natural" just as good as organic?
Hart: Unfortunately, unlike "organic," there is no industry standard definition for "natural." However, the FDA refers to natural ingredients as "ingredients extracted directly from plants or animal products as opposed to being produced synthetically." 
The Encyclopedia of Common Natural Ingredients says a natural product is defined as a "product that is derived from plant, animal or microbial sources, primarily through physical processing, sometimes facilitated by simple chemical reactions such as acidification, basification, ion exchange, hydrolysis and salt formation as well as microbial fermentation."  
In layman's terms, one might interpret this as a product is natural when it contains ingredients derived from plants and/or animal products that are minimally processed.
Natural vs. organic
P&B: Is one superior to the other?
Hart: By ensuring the product is organic, one knows the raw materials are non-GMO and are grown by farmers who emphasize the use of renewable resources without using conventional pesticides.
P&B: Why should parents select organic baby products?
Hart: The skin is our largest organ. We need to be aware that much of what we rub on our skin ends up in our bloodstream. Babies and children have even more porous skin than adults so artificial fragrances, dyes, petrochemicals and other harsh ingredients are irritating to the body both inside and out.
The cost of organic
P&B: How much more expensive is organic? Is it worth the money?
Hart: Prices range from brand to brand. Certified organic products are typically more expensive than conventional products because the raw materials are more expensive. Every family must make their own personal decision when it comes to buying organic. We try to keep our home free from toxins as much as we can, but we certainly don't buy everything organic.
I think parents have to consider their household budget as well as the level of exposure from product to product. For example, I think the younger the child is, the more porous the skin, or the more sensitive the skin, the more important it is to choose clean products.
Information resources
P&B: Anything else we're missing?!
Researching ingredients and deciphering labels can be overwhelming. In addition to the Campaign for Safe Cosmetics, some great resources are:
http://www.ewg.org/skindeep/ -- ranks products and specific ingredients on levels of toxicity
healthychild.org -- a valuable resource offering information on how parents can create healthier environments for their families
thesoftlanding.com -- a collective group of experts who pour over products and ingredients to take the guesswork out of labels for busy parents
More on baby skin care
Bath, hair and skin care products for babies
Skin care for your baby
Newborn baby skin care tips
More about Ayo Hart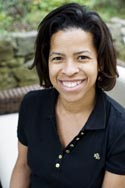 Ayo Hart is the co-founder of Dolphin Organics, a line of personal care products for babies and young children, made only with natural and organic ingredients. Nothing man-made. Nothing artificial -- not even the preservatives. Even Dolphin Organics' label is clear and honest, and shows you exactly what the company puts in there. To see a full list of Dolphin Organics products, visit the products section of their website. You can also follow Dolphin Organics on Twitter and Facebook.