Pedipeds Provides Fashion And Function
Looking for the perfect pair of shoes for your baby? While we're all about fashion, don't forget function, too. Learn about what you should keep in mind when buying shoes for your baby and check out Pediped's line of baby shoes. Feed your inner Imelda Marcos -- on behalf of your baby!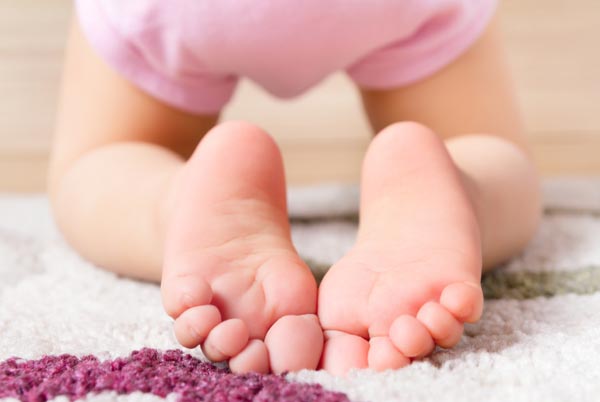 If you're looking to pass your shoe habit onto your baby, start him or her off on the right foot (pun intended) with quality shoes. While babies don't need to wear shoes until they are learning to walk, some mamas like to put shoes on their babies early, either because they look darling or to help a baby get used to wearing them.
According to WebMD, "Infants don't need shoes, but once your baby starts learning to walk, proper footwear provides much-needed protection." WebMD offers the following pointers for buying shoes for your baby:
For babies learning to walk, pick shoes that are made of soft, lightweight materials. Also note that soles with rubber grips are helpful if you have hard surface flooring that is slippery.
Your baby's shoes need to be long enough and wide enough with a little room to grow. Her toes shouldn't hit the front of the shoe.
Your baby's shoes should be comfortable. Baby shoes aren't "broken in."
Breathable materials, such as leather or canvas, are great because baby feet sweat a lot.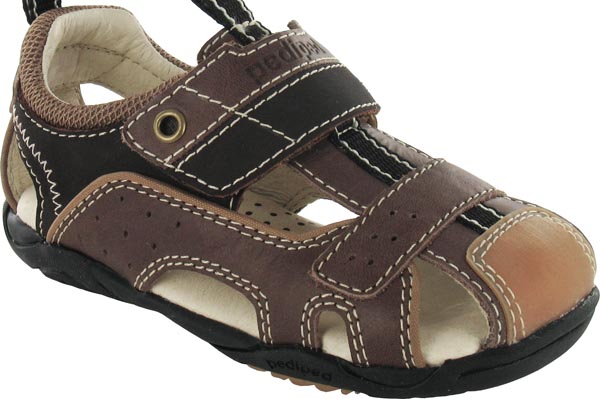 It's important to know that not all shoes are created equal. Some might appear cute on the outside, but they won't do your child's feet any favors on the inside. Pediped makes high quality shoes for babies and children, and we thought we'd share what we've learned about their Original Soft Sole shoes.

Originals feature soft, flexible leather soles and a roomy toebox so feet can move, grip and feel the floor. This way, little feet can grow properly and develop strength, musculature and the grasping action of the toes. Originals closely resemble the natural shape of the foot. Pediped updated their Original line with diamond tread -- a more slip resistant sole.
Once your baby gets too big for the Originals, you can move on up to the next size, Grip 'n Go, which are for toddlers and young preschoolers. And then one day, when your babies aren't babies any more (my kids!), Pediped makes the Flex line.
Sign up on the Pediped website to become a Pediped Insider and keep up with the latest on new products, promotions and more.
More on baby shoes
Choosing safe shoes for your baby
When to buy your baby shoes
The perfect age for baby shoes